Machines
From high-quality individual machines to entire production lines
With our machines, you'll find the appropriate application technology for your product. Planning an entire convenience line or a standardization line? Looking for a very specific machine for your industrial production, large-scale kitchen, or gourmet start-up? We'd also be happy to develop a completely individual solution for your product idea. After all, food processing machines are part of our family.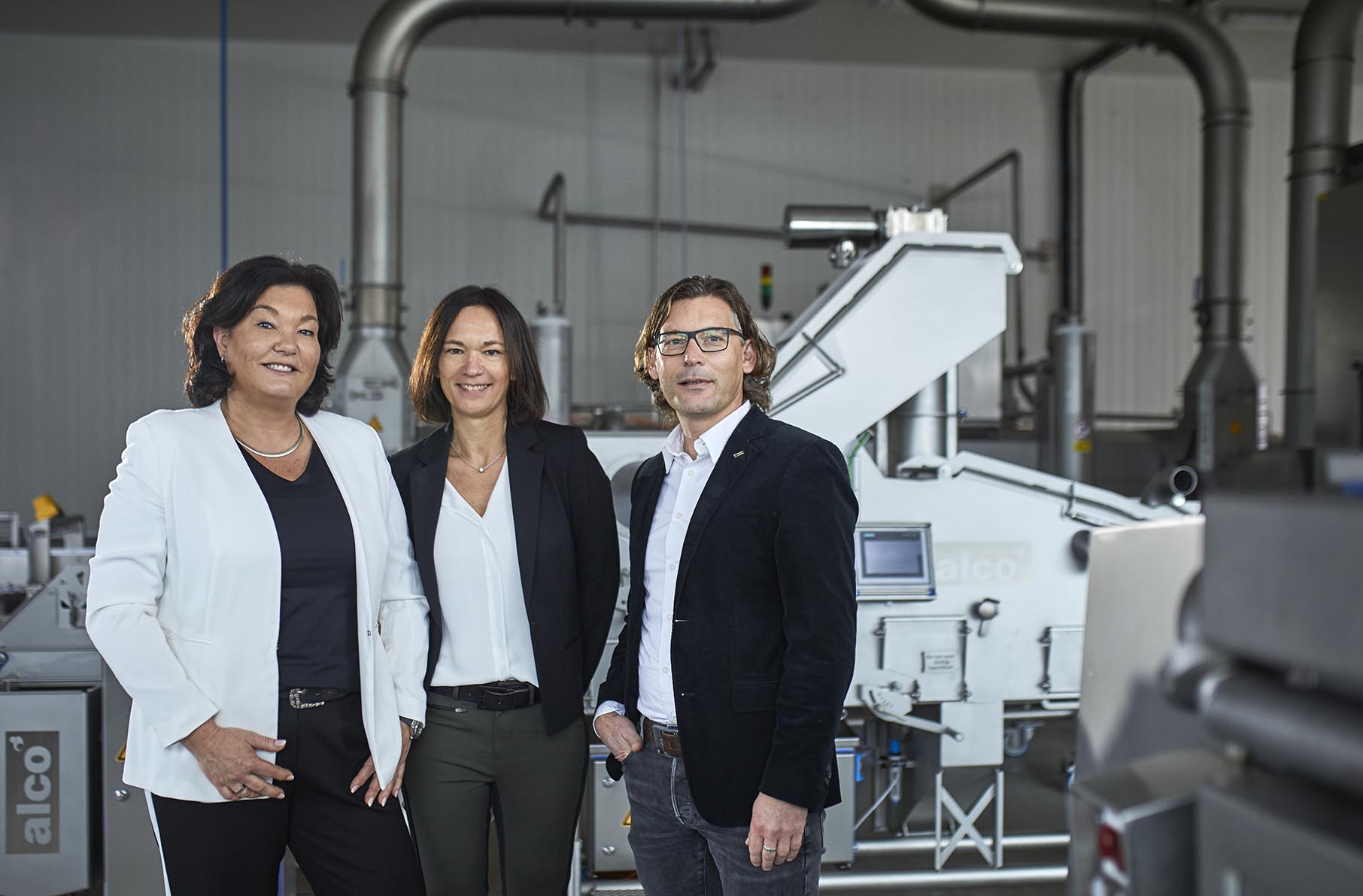 Company
We develop on our own. We build on our own. We advise on our own. 

As a client, you're part of the family. 
For us, 40 years of family tradition guarantee success. The family structures are especially beneficial for our clients, as alco respects individual client requests from the start and implements them during production without any bureaucracy.
Service & Trading Partners 
Wherever in the world you decide on alco. 

You'll profit from our individual service. 
At alco, a lot of clients still speak with direct decision makers personally. After all, every product and every requirement is different. Our strengths include a constant focus on collaboration, cooperation, and communication. The same goes for our global partner network with more than 50 agencies.