Our Download Center:

 Optimally informed
Here, you'll find brochures, flyers, and other information media as well as our current purchase and delivery conditions. In these media we provide information on our company, the latest product developments, and individual solutions for the food processing industry. Take a look!
Company Brochure
alco has been successfully making food processing machines for more than 40 years already. The company history is compiled in this brochure. 
Please tell us your name and delivery address for free-of-charge orders.
(By providing your personal data you permit us to use these data for sending further advertising material. You can cancel this agreement at any time or change your data.)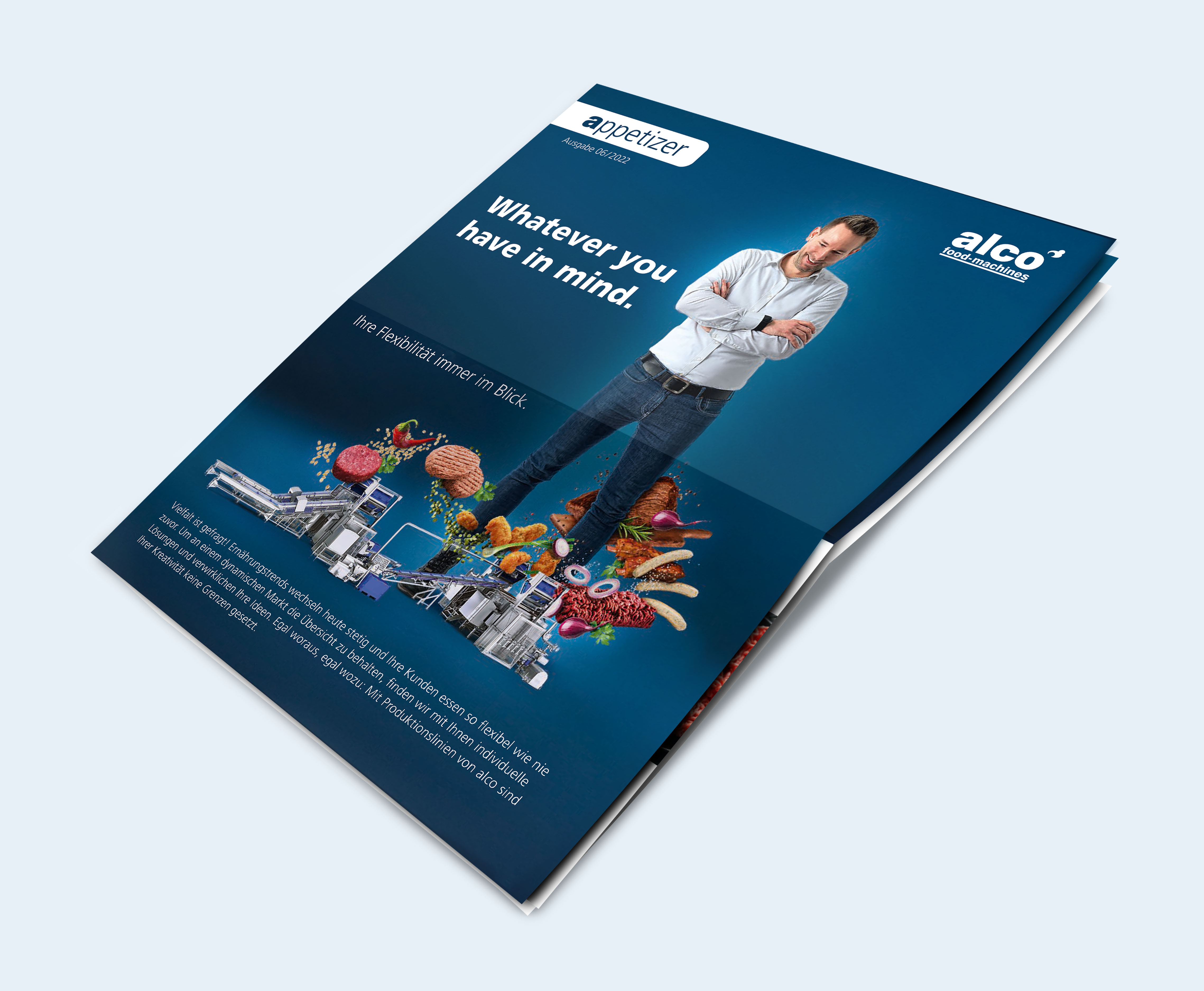 appetizer 06/2022
The latest issue of our appetizer magazine is all about individual solutions of our product preparation and standardization lines with regard to short- to long-term challenges of the market. Read everything about the flexible processing of meat and plant-based meat with JBT ALCO's machines and learn how your operation can use an individual JBT ALCO standardization line variably and profitably.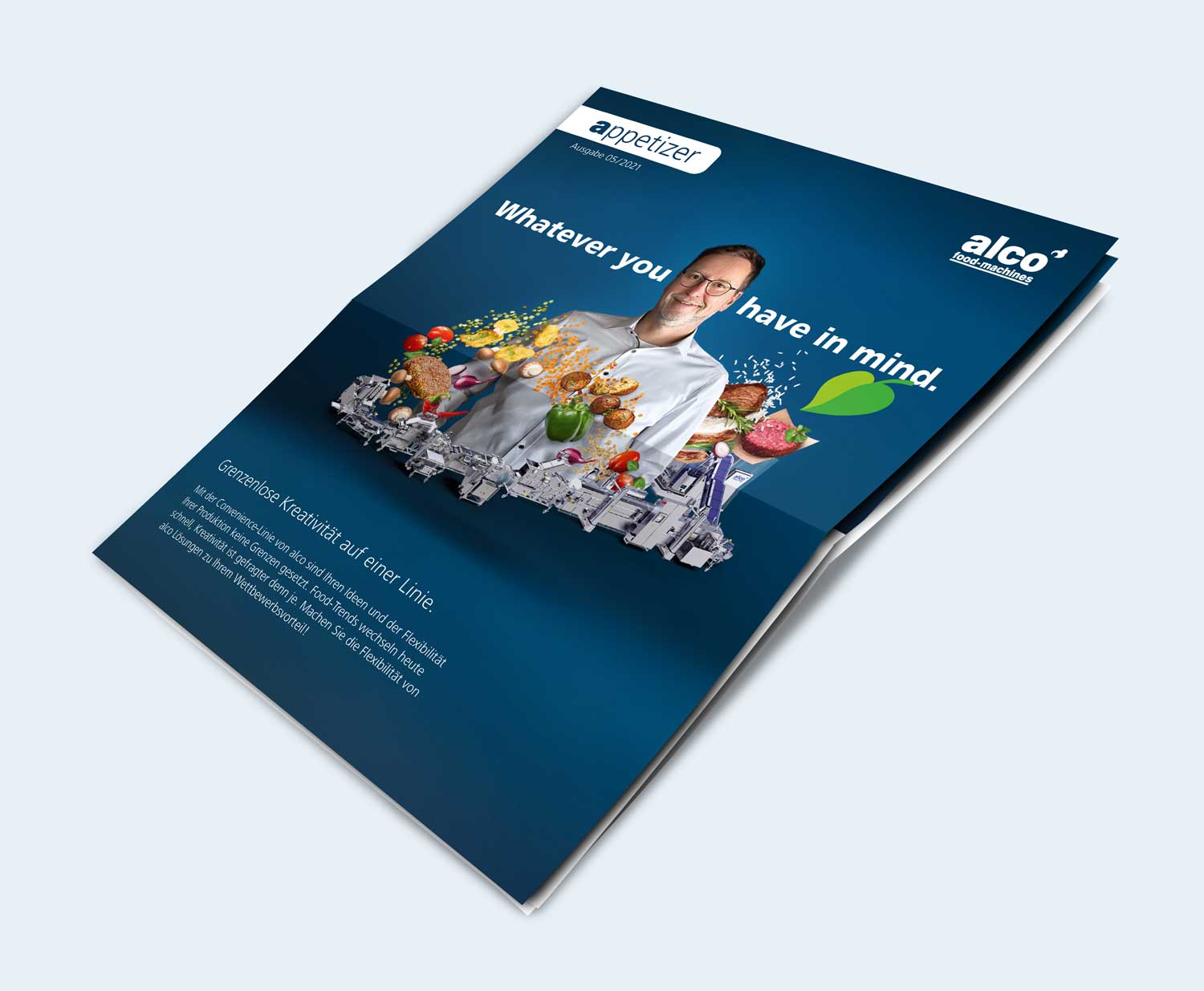 appetizer 05/2021
The fifth issue of our magazine highlights the flexibility of JBT ALCO machines and production lines with regard to new and existing product trends.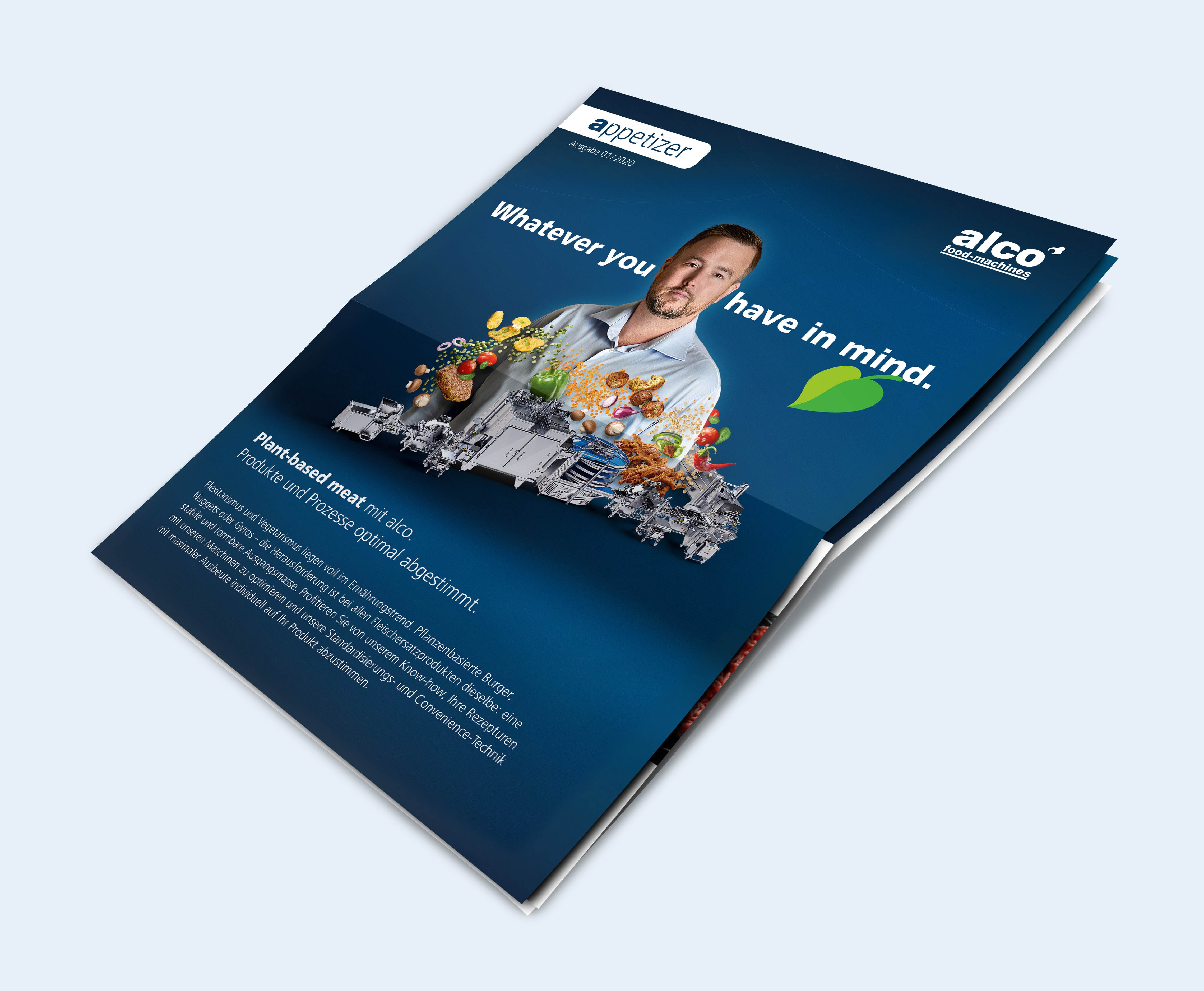 appetizer 04/2021
The fourth edition of our magazine appetizer explains the mega trend plant-based meat and vegan meat alternatives.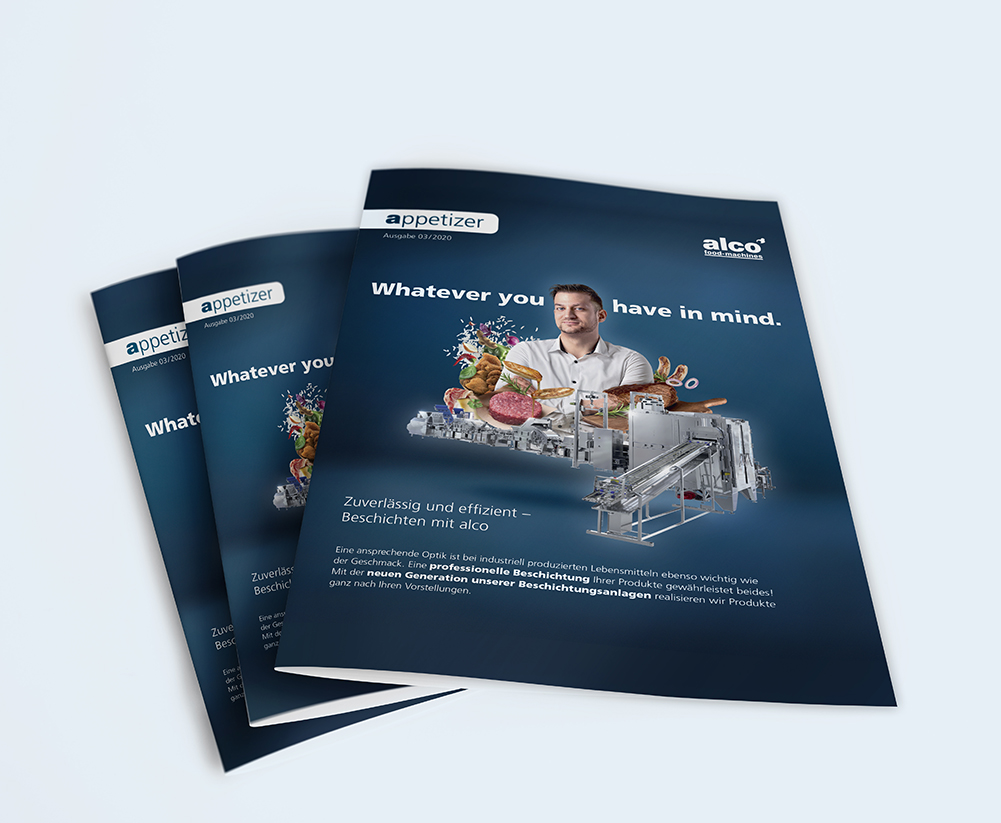 appetizer 03/2020
The third edition of our magazine appetizer presents the JBT ALCO coating line with many examples and advantages.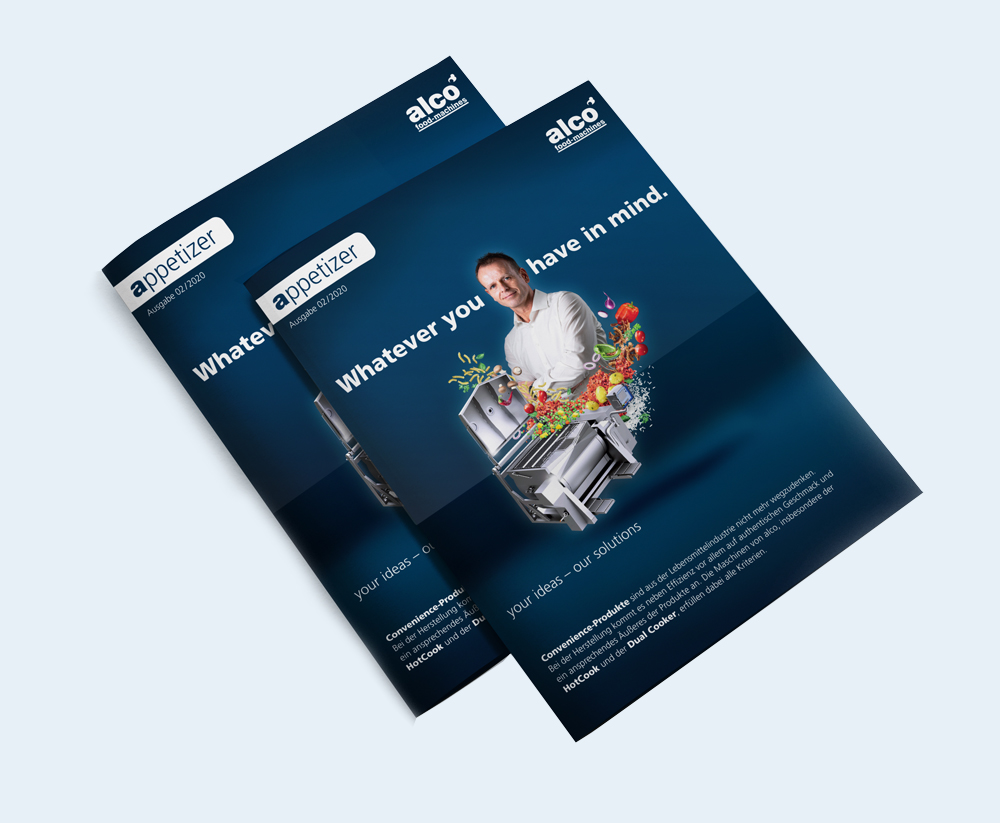 appetizer 02/2020
The second edition of our magazine appetizer deals with the JBT ALCO allrounders HotCook and Dual Cooker.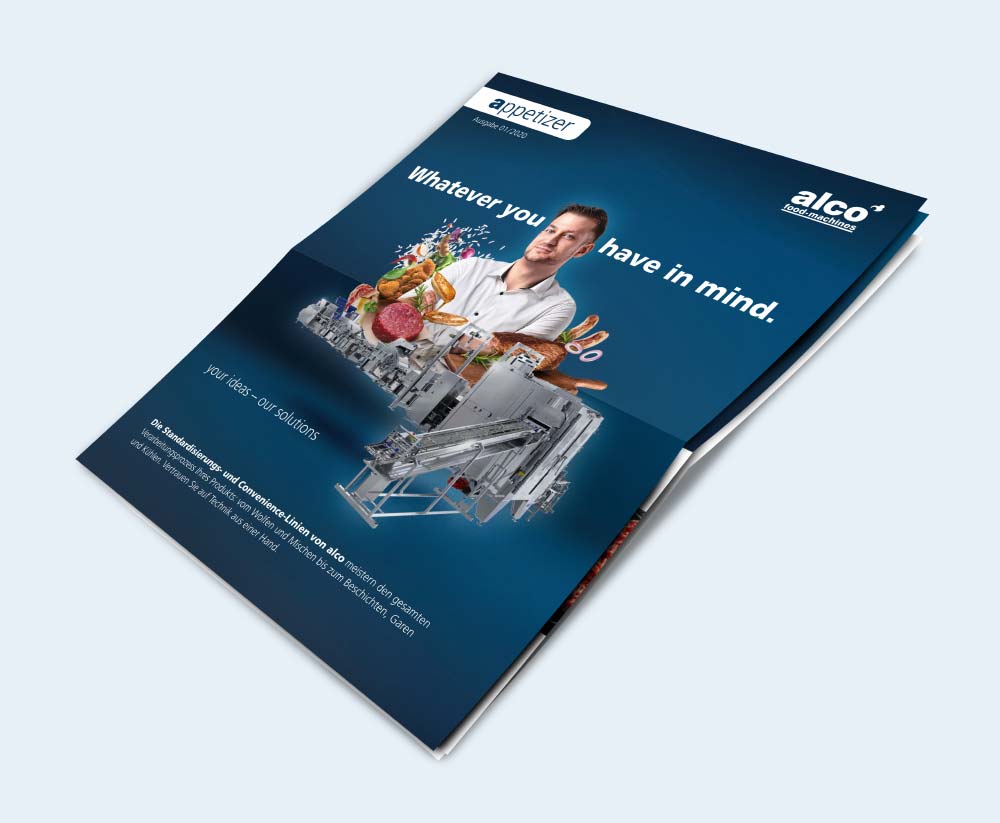 appetizer 01/2020
The first edition of our magazine appetizer deals with our standardization and convenience technology.
General Sales, Delivery and Payment Terms and Conditions