Plant-based meat with JBT ALCO
Plant-based meat substitutes, flexitarianism and vegetarianism
are fully in line with the mega food trend! Plant-based burgers,
nuggets, schnitzel or gyros - we show you exactly how to ideally 
process vegan meat substitutes with our machines.
Regardless of whether you are a start-up, newcomer or an
experienced producer: Benefit from our know-how and proven systems
and utilize the food trend to the good. 
Meat alternatives with the machines from JBT ALCO
Read everything about processing plant-based meat with food machines made by JBT ALCO. Besides classical products like meat, fish, vegetables and pastries, our standardization, convenience, spiral and conveyor technology is also perfectly suited and adapted for processing vegan and vegetarian food.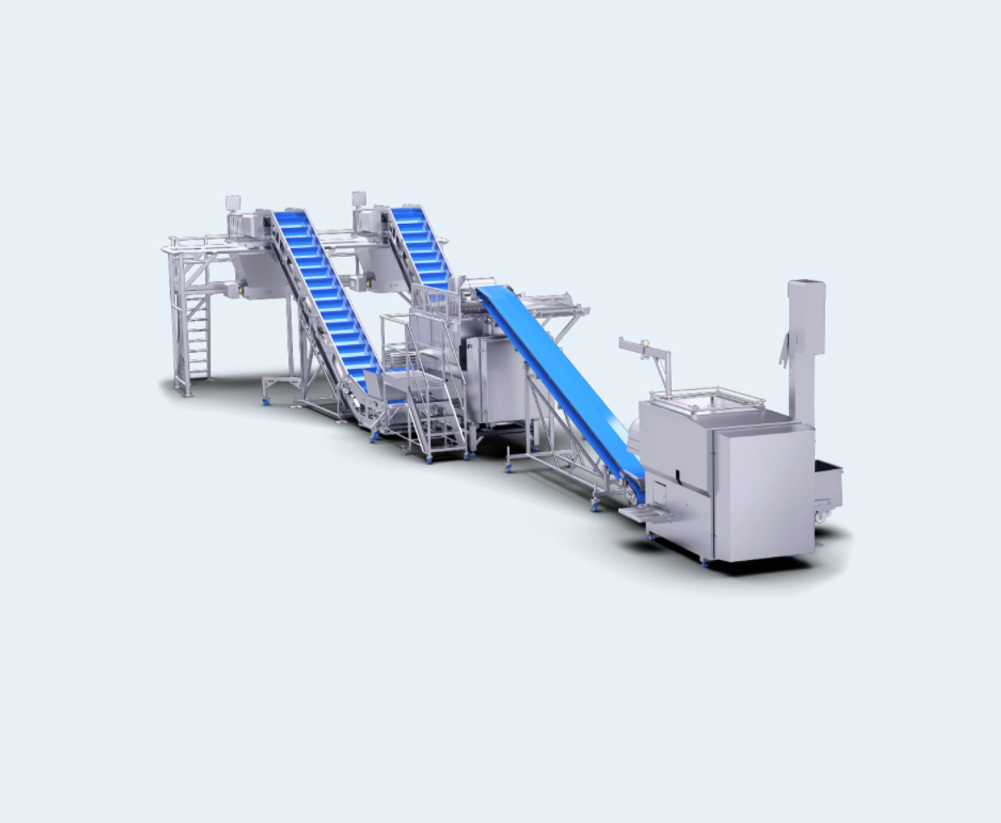 Preparing
The first processing steps are the basis for an appetizing final product.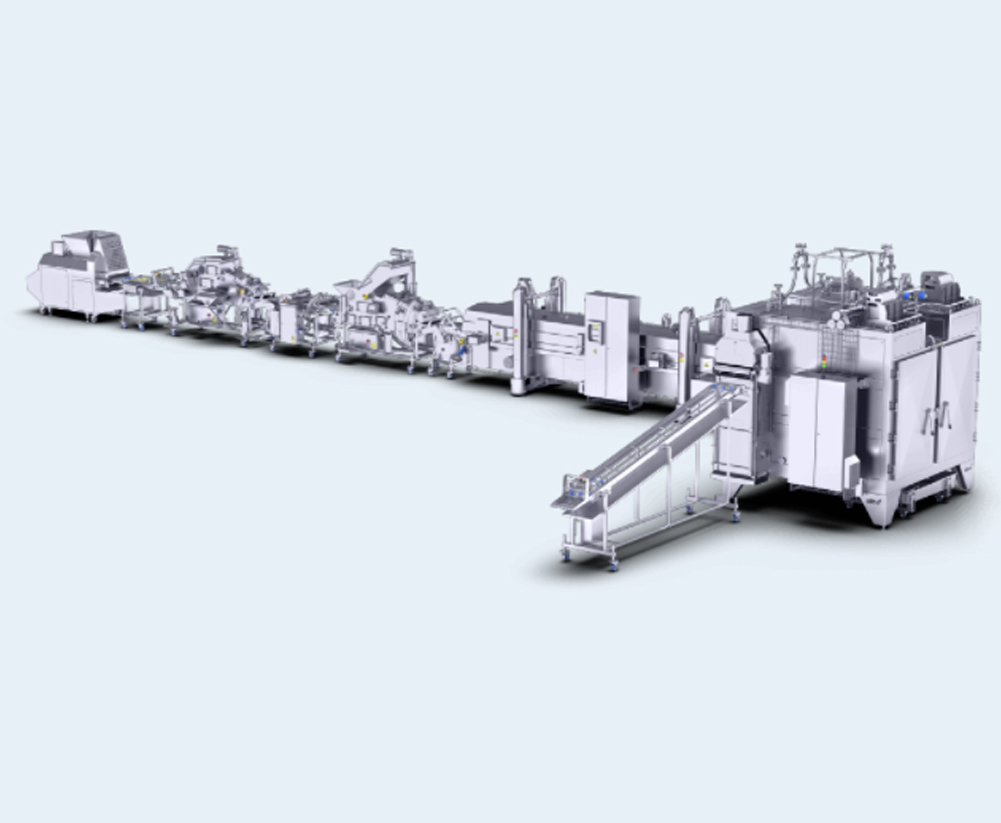 Processing
During further processing, your vegan product is refined as desired.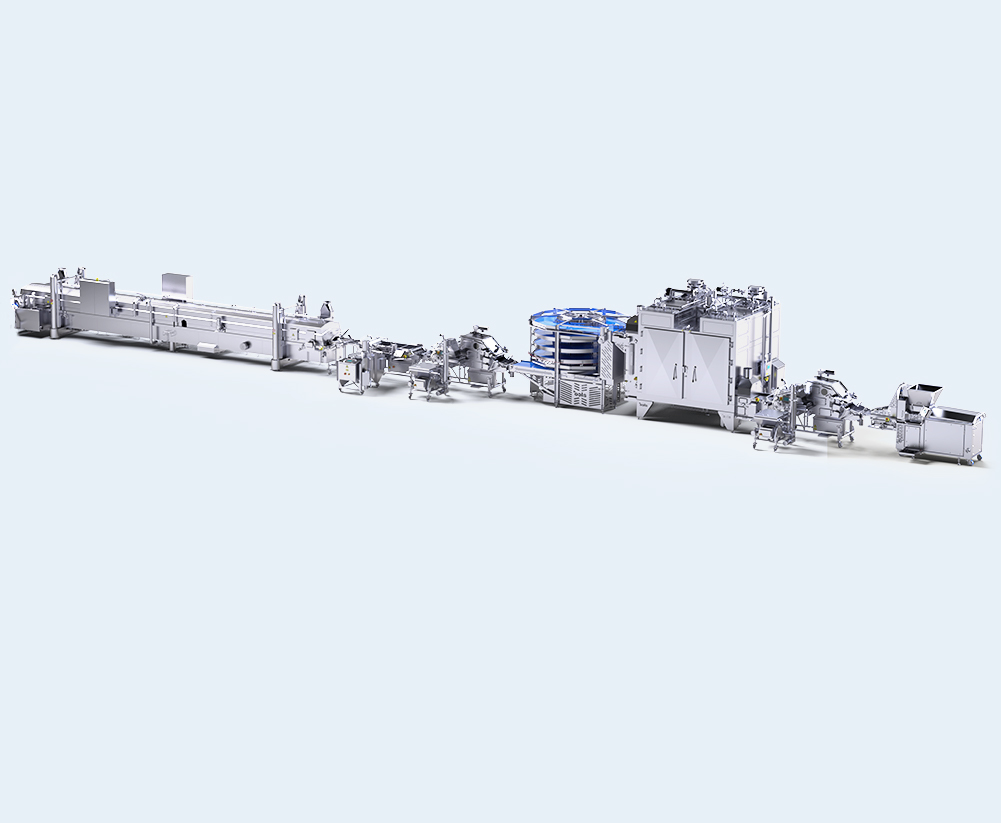 Technology Center
Test your product on our machines under realistic production conditions.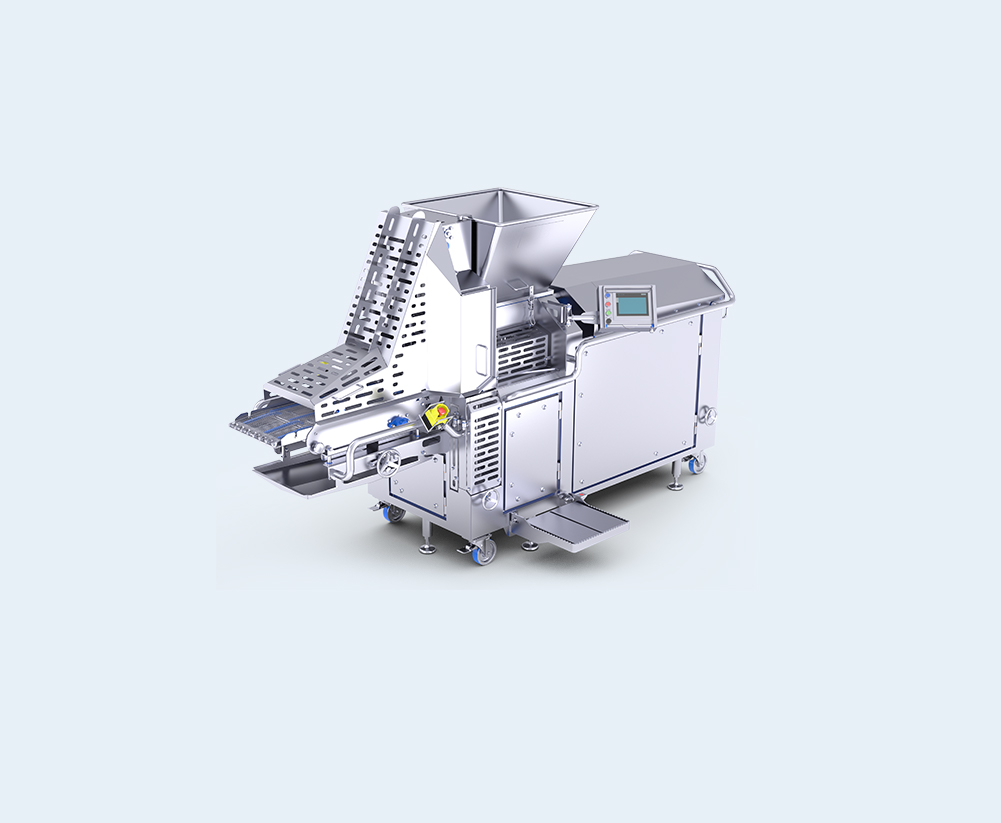 Innovation Center
Technical progress and economical innovations of our machines.
Preparing
The basis for plant-based food is a stable, shapeable starting material  
In the first step of preparing and standardizing the vegan mass, it is crucial to coordinate product-specific settings, internally developed recipes and proven process technology. After all, the goal is clear: Veggie products should not leave anything to be desired in terms of smell, appearance and taste. At this point we refer mainly to our double-shaft paddle mixer AMP and the industrial meat grinder AMG. The mixer blends protein and fat together with thickeners, colorants, spices and flavorings to form a homogeneous product. This homogeneous mass is then thoroughly and finely minced in the grinder. For vegan mince as a final product, only proper freezing and packaging is necessary. For most other products, further processing is essential.
The appetizer 04/2021 now free to download!
The latest edition of our magazine appetizer explains the mega trend plant-based meat and vegan meat alternatives. Read everything about the preparation and processing of meat substitutes with the machines of JBT ALCO and learn interesting facts about our company.
Further processing
Benefit from our decades of know-how. 
The generic term plant-based food is subdivided into plant-based meat and various other areas such as plant-based fish, cheese, milk, yogurt and ice cream. Frozen meat alternatives such as burger patties, nuggets and minced meat are primarily in demand, followed by vegan cold cuts and sausage spreads. Convenience products in particular, i.e. easy-to-prepare "ready-to-eat" products, impress consumers with their taste, consistency and, of course, shelf life. The trend towards healthier living is also driving alternative foods, which stand out above all for their high nutritional value and high-quality fatty acids.
With the JBT ALCO convenience line, you use our proven machines to process your vegan alternatives to meat with only minor adjustments. With our coating lines, you give your product a crispy coating, optionally as wet battering or dry breading. A subsequent frying system AGF or spiral oven ASH heats your product to the desired core temperature for an optimal taste. The sustainable construction combines highly efficient heating elements with modern hygienic design and low energy consumption. Finally, our spiral freezer ASK cools your product down in the smallest possible space and with individually adjustable process speed. Use our conveyor technology to ideally connect individual machines with each other.
Application Technology Center
Function check. Fine tuning. Product optimization.
In our application technology center, our machines meet your product. Here, accompanied by our experienced application engineers and product consultants, you test machines and process lines under realistic production conditions. Because we know that practical trials in process technology are still crucial for flawless end products. Just try it out: On site, we can draw on our entire product portfolio and work with you to develop new plant-based products, simplified production processes or smart applications that turn your ideas into reality in the best possible way. You can also meet us and our food specialists online - via live video!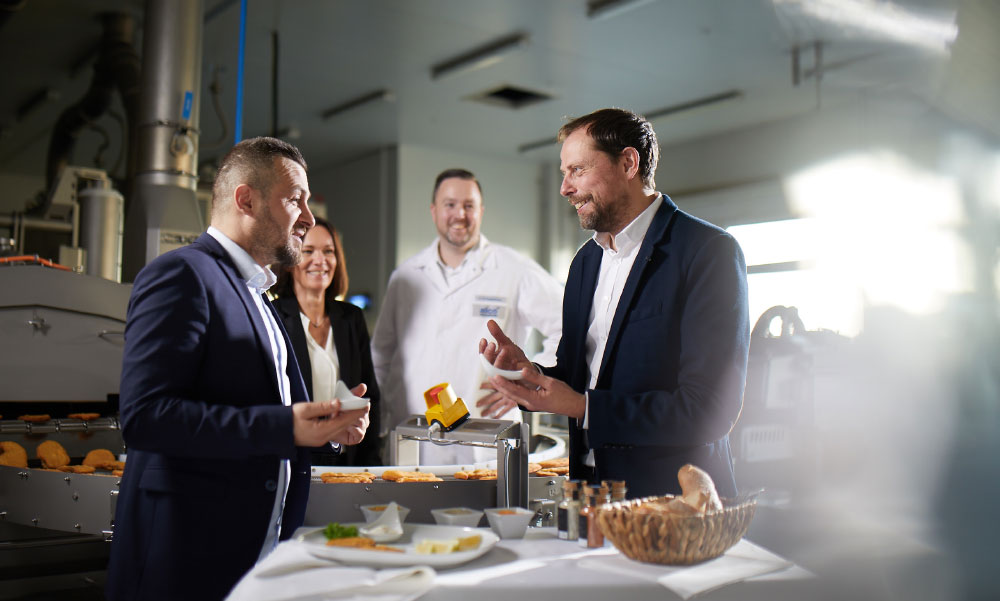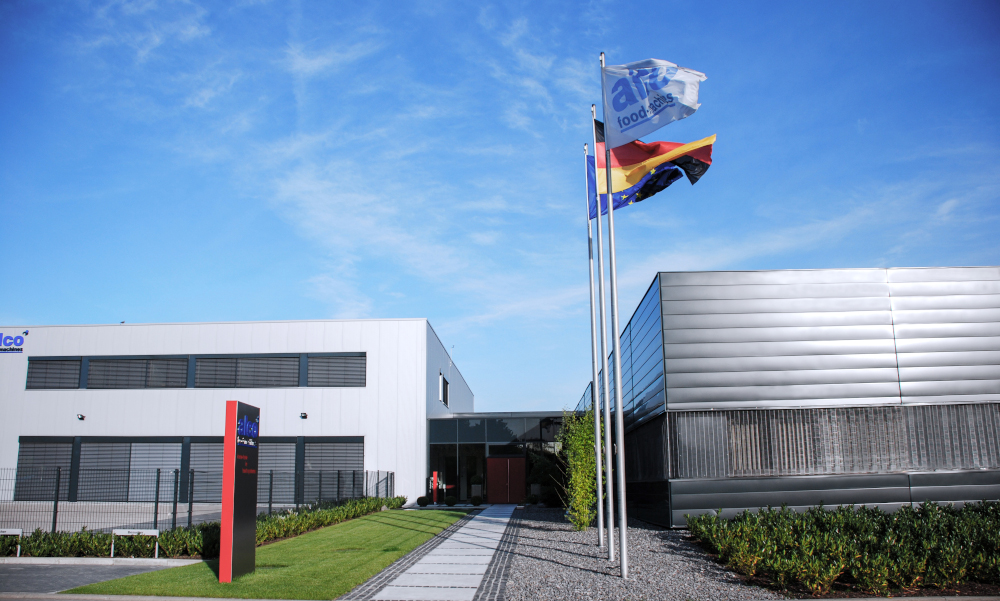 Innovation Center
Our latest product developments and market insights.
The JBT ALCO Innovation Center is fueled by the ideas of our departments and is the interface between construction, project management, sales and management. Together we develop innovative concepts that provide answers to questions about the future of the food market, whether for plant-based food, other meat alternatives or classic products. An important ingredient for our success of tomorrow is the direct exchange with our customers. Your requirements and wishes flow into the process work and form an important basis for our development steps. Continuous further development of our product range and ongoing market monitoring are important pillars of the Innovation Center.
We develop on our own. We build on our own. We advise on our own. As a client, you're the main focus.
Individually tailored process solutions are a guarantee of success for us. Communication at eye level and direct decision-making channels are especially beneficial for our clients, as JBT ALCO respects individual client requests from the start and implements them during production without any bureaucracy.
Quality you can taste!
Noodle sauces from Barilla, pizza from Wagner, or sausages from Wolf. Also several well-known companies have trusted our expertise in the field of processing plant-based foodstuffs for years. The excellent quality and flexibility to be able to address client requests individually, make JBT ALCO a reliable partner for small and large businesses - of course also with plant-based meat alternatives.