Machines
From high-quality individual machines to entire production lines.
With our machines, you'll find the appropriate application technology for your product. Planning an entire convenience line or a standardization line? Looking for a very specific machine for your industrial production, large-scale kitchen, or gourmet start-up? We'd also be happy to develop a completely individual solution for your product idea. After all, we are leaders in food processing machines.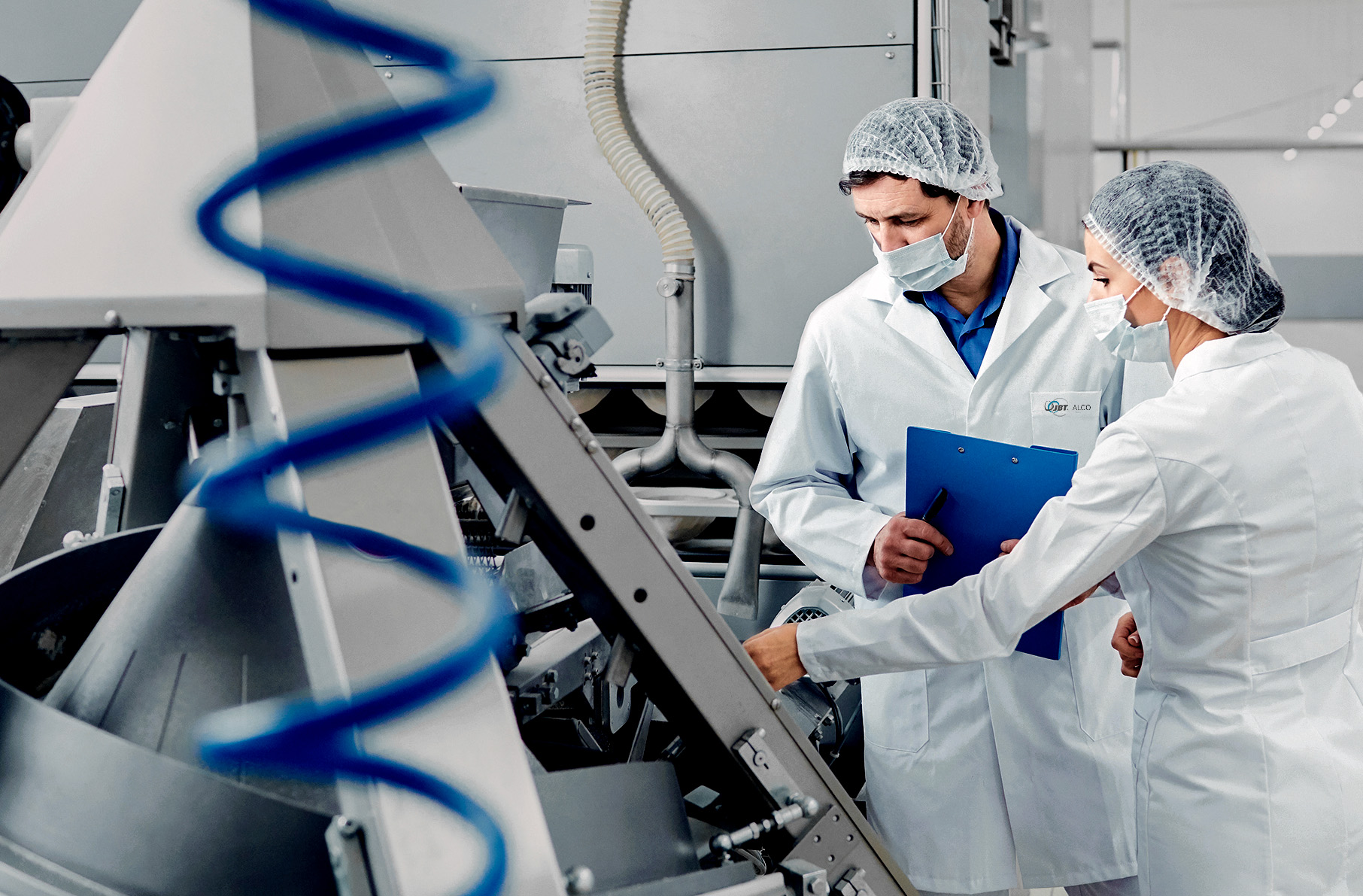 Company
We develop on our own. We build on our own. We advise on our own. As a client, you're the main focus. 
Individually tailored process solutions are a guarantee of success for us. Communication at eye level and direct decision-making channels are especially beneficial for our clients, as JBT ALCO respects individual client requests from the start and implements them during production without any bureaucracy. Whether it is a question of individual systems or entire lines of food processing machines, it does not matter to us: As a renowned manufacturer, we build high-quality systems for you in all areas of application in the food industry.
Service & Trading Partners 
Wherever in the world you decide on JBT ALCO. You'll profit from our individual service. 
At JBT ALCO, a lot of clients still speak with direct decision-makers personally. After all, every product and every requirement is different. Our strengths include a constant focus on collaboration, cooperation, and communication. The same goes for our global partner network with more than 50 agencies.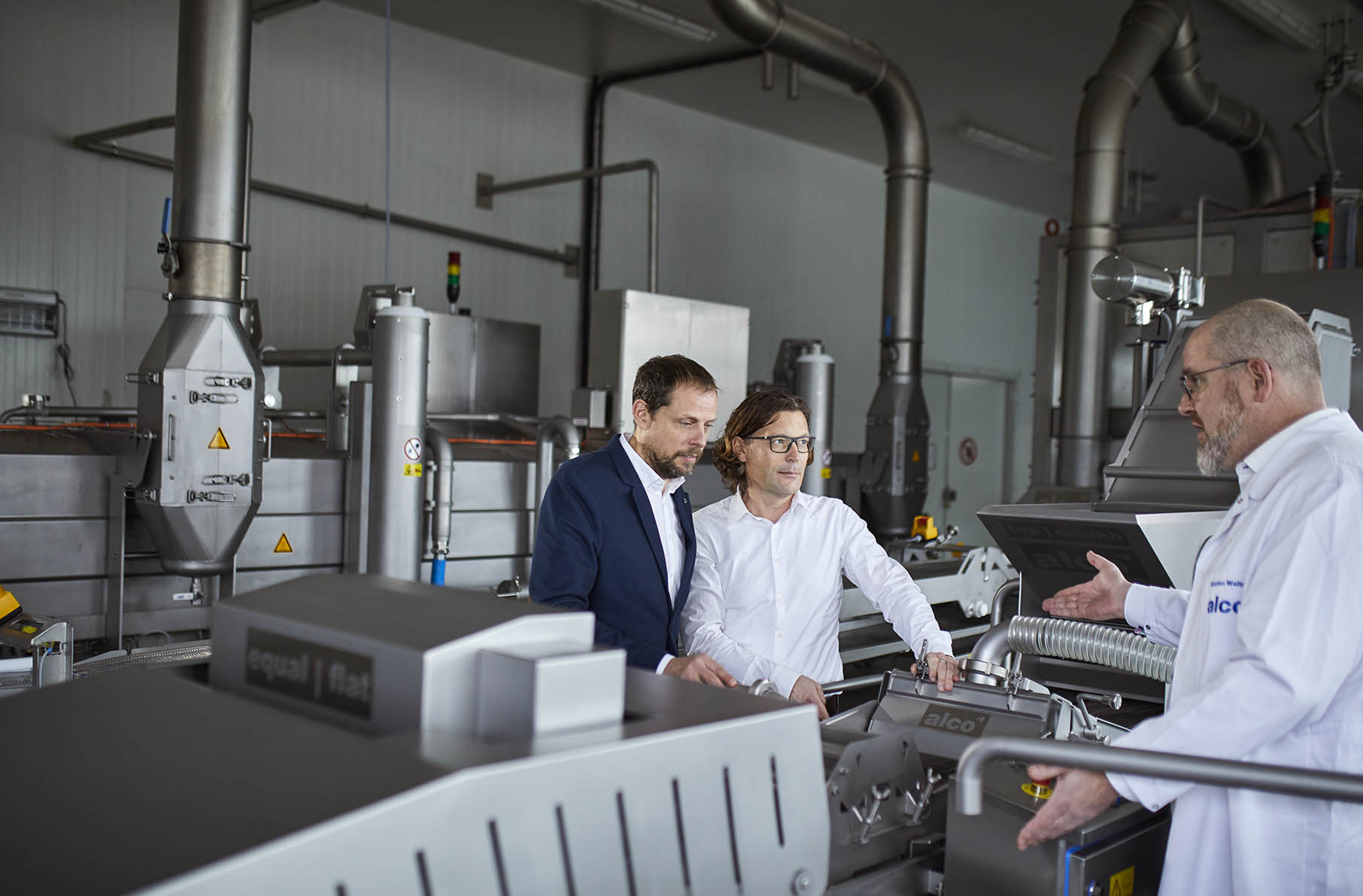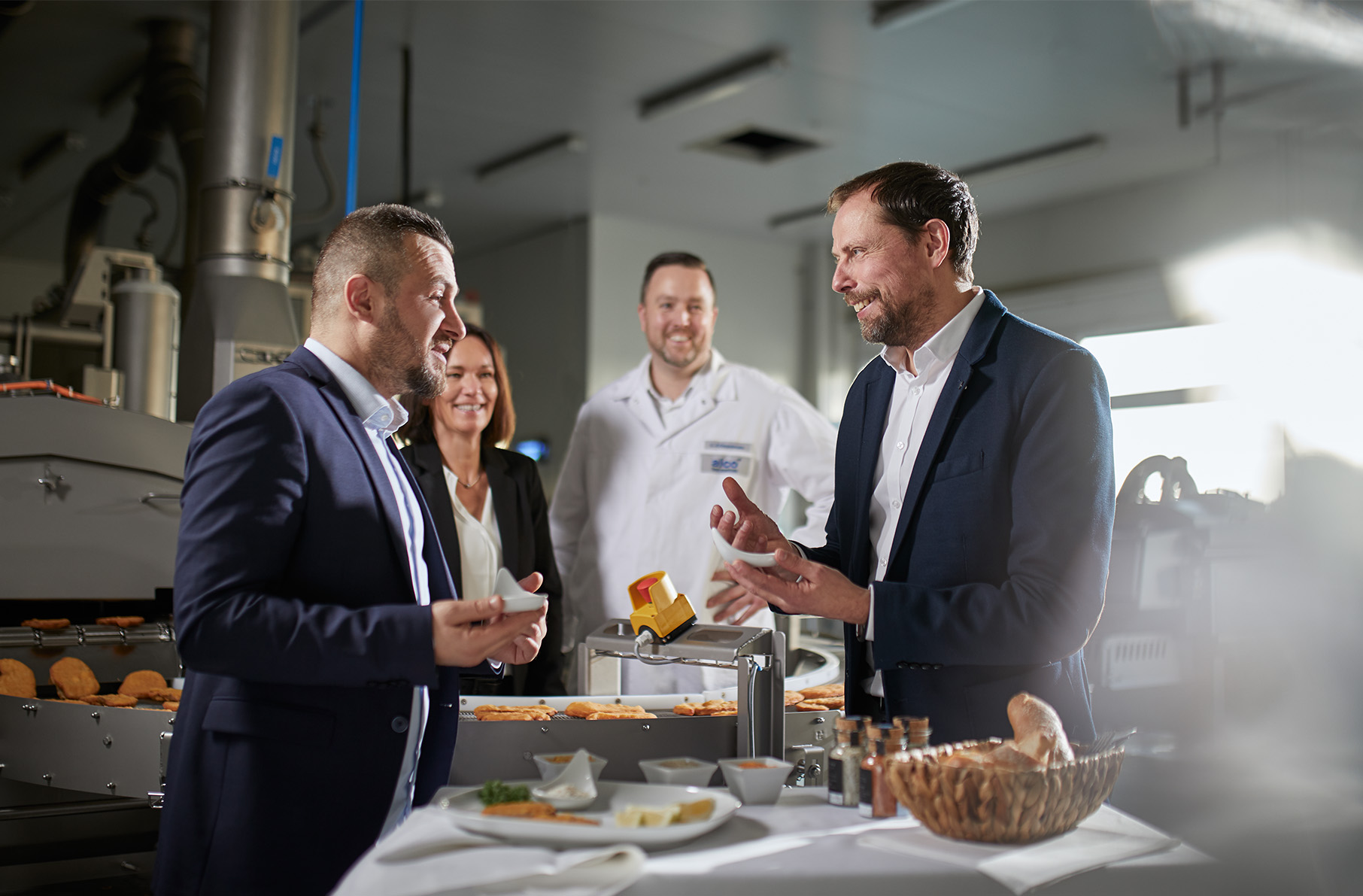 To the point - JBT ALCO machines for the food industry.
At JBT ALCO, everything revolves around food processing machinery for the industry. As a renowned manufacturer, we produce high-quality equipment for you for all areas of application in standardization and convenience technology, as well as spiral and conveyor technology.
Our diverse product range includes an industrial meat grinder, flattening machines and cordon bleu slicers, dippers, flouring as well as dry seasoning systems, forming machines, frying systems, spiral freezers and spiral coolers, which, by the way, can also be used for plant-based food. We also manufacture coating systems such as battering and breading lines as well as linear and spiral hot air ovens. If you need a special machine for your desired product that does not yet exist in this form, you are also in good hands with JBT ALCO - our comprehensive services also include the construction of special machines for special applications. Please contact us directly!
By the way: New machines are not always necessary to implement your individual ideas in the food industry. Depending on your needs and requirements, pre-owned machines can also be considered, of which we provide you with a wide selection in the usual high quality.