|
Coating line successfully developed to a new level
A lot of meat, fish, and meat substitute products are coated in industrial food processing. Here, the coating line, consisting of flouring, battering, breading, and drum breading machines, comes into play as an important part of our product portfolio. To make production even more efficient, sustainable, and qualitative for our clients in the future, we've further developed the coating line into the "PRO SERIES."
The result: scalable results, increased output volume, and improved cost-efficiency.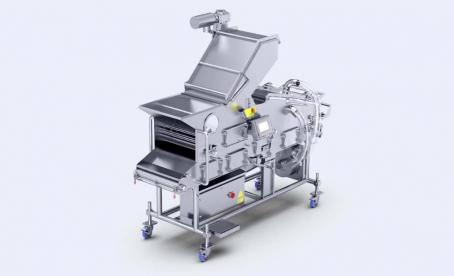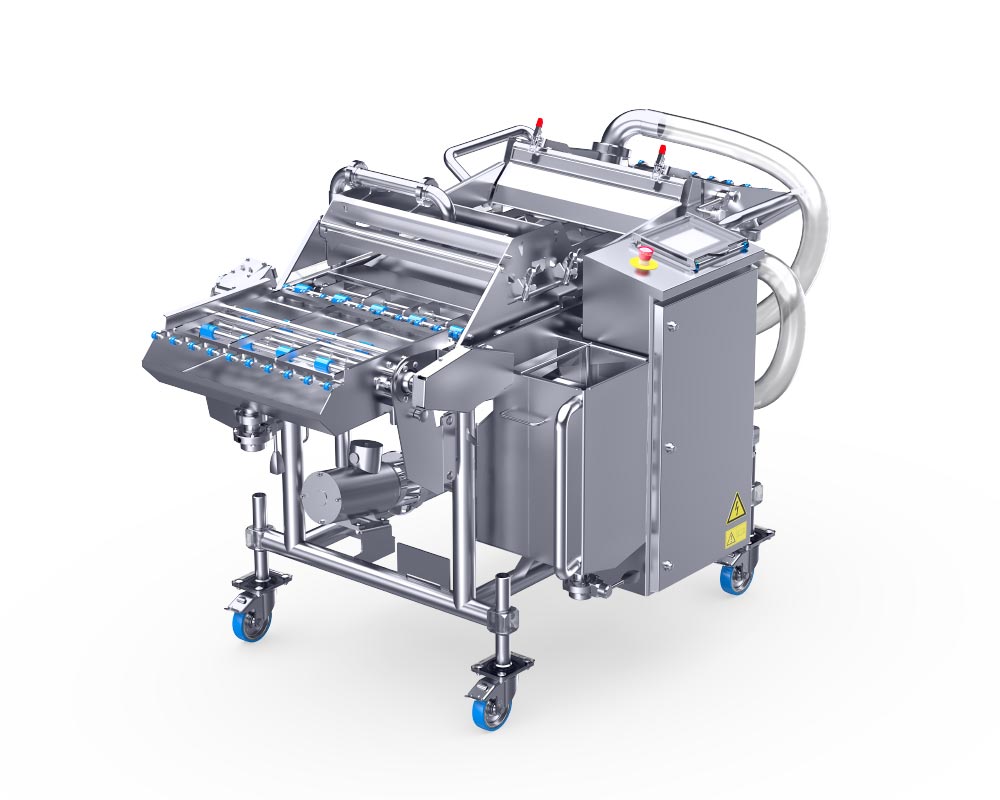 The new coating line provides a lot of benefits for manufacturers in the food industry:
Each machine has been equipped with high-quality stainless-steel motors.

Each machine is delivered with a smart 7" Siemens PLC touch panel.

High-speed belt speeds of 2-21 m/min to 29 m/min are possible.

The new hygienic design provides large, smooth, and easy-to-clean surfaces without any "dark areas."

The air-knife technology is now available with improvements in a high-power version.

We've improved the design and operation and made them more user-friendly.

Standard replacement parts like sensors, hoses, etc. can be used universally for all our PRO SERIES coating machines in the future.
With our distinct know-how and especially through our connection with clients, we consistently tailor our machines to industry developments, guaranteeing the latest technology that meets the requirements of our clients.
You can see the new PRO SERIES coating line for yourself at our application technology center in Bad Iburg. Just schedule an appointment with us.