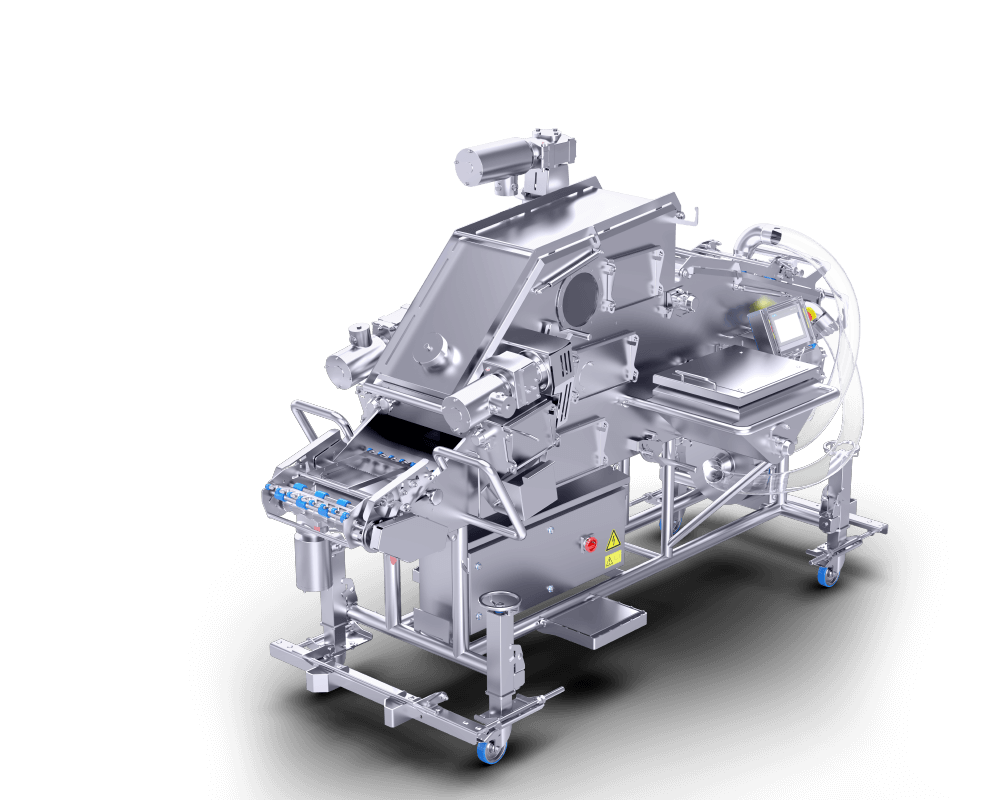 The Preduster ABM: 

Fine in taste
Our preduster guarantees a perfect coat and optimum hold. During this important step in food processing, fine-grained materials like flour and spices will be applied to your product in a consistent and precisely regulated way.
Function
Whether floured fish filets, calamari, sweet wine gum, or quark balls: Our preduster allows for ideal processing of fine coating materials like fine-grained flour, spices, powder, and sugar. Two systems of belts guarantee complete and even coating. A lower belt runs the product through a material bed while the upper belt generates the required sprinkling action from above onto the product to be coated. That way, your products will get the coating that you precisely intended through adjustable pressing, vibration, and blower systems.
Features
Our preduster coats products evenly with fine flour, bread crumbs, powder, spices, and sugar. It applies an absolutely complete and even coating following entirely your ideas. 
Perfectly suitable for:
floured fish filets, predusted convenience food, seafood, pastries, candy
Details
Continuously adjustable production speed

Particular suitability for all coating materials of fine grain

Conveyor system with material return and minimal dust generation

Adjustable amounts of coatings to be applied

Adjustable vibration and pressing devices for achieving the optimal coating result

Perfect product transfer through a pivotal outlet belt

Easy to fill the plant with the material through a storage container

Intuitive operation through a touch panel

Made entirely of stainless steel and food-approved plastic

High operating safety

Easy-to-clean design, easy to empty the material

Can be driven on four heavy-load steering rollers and rotated 360°, with parking brake and height adjustment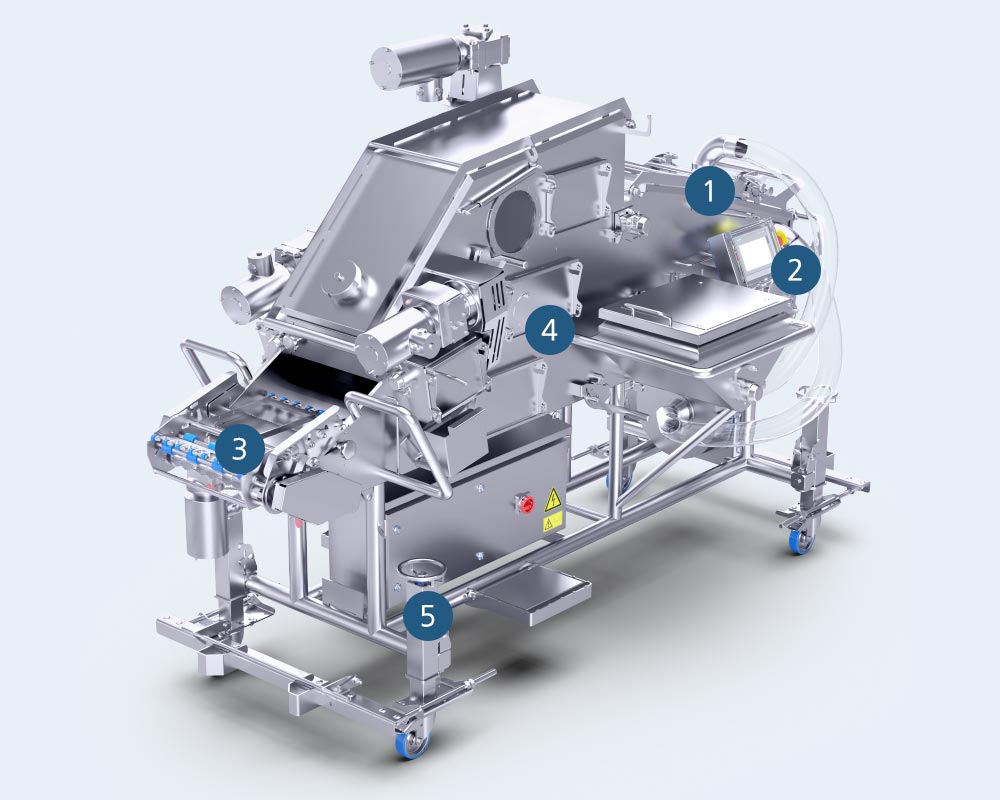 Our preduster
1: Air knife
removes excess materials from the topside of products through an adjustable blower system with additionally integrated material return system. 
2: PLC control
controls the plant in a smart and user-friendly way through a touch panel with functions like recipe management, etc.
Optional
3: High-speed product belt
allows for belt speeds of up to 29 m/min through a top-performance stainless steel drive. 
4: Vibrating plate
used for coarser coating media to be pressed onto the product for optimal coating and to eliminate void spots.
5: Spindle height adjustment
sets the height of the entire machine by means of a handwheel.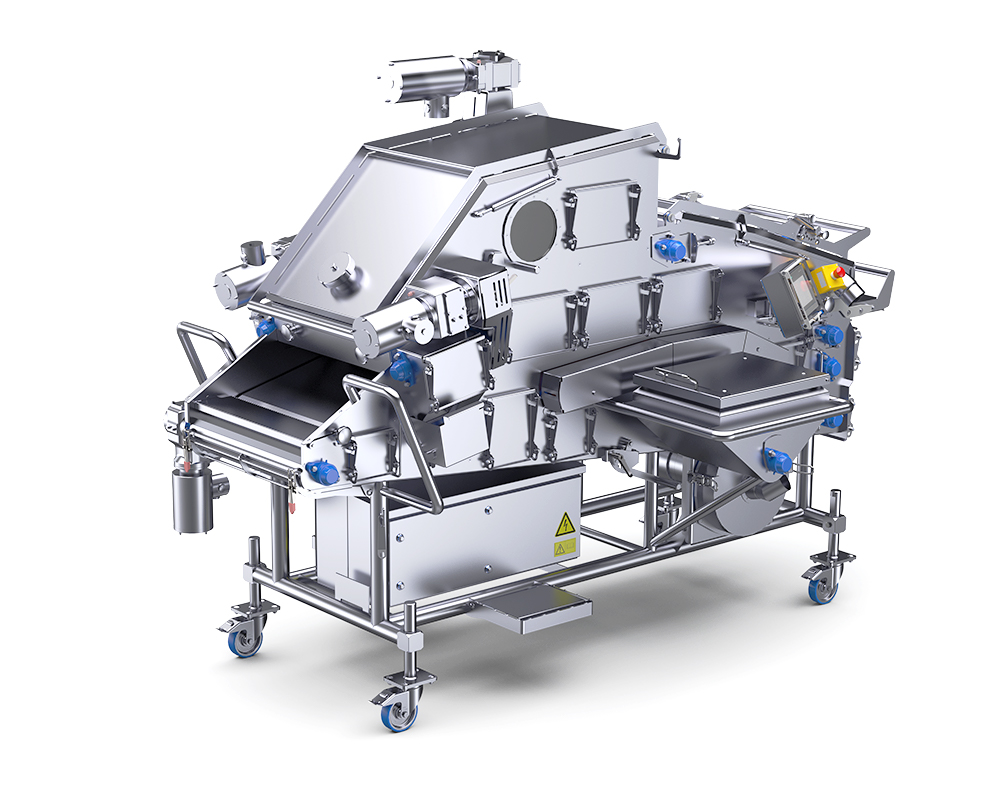 The preduster PRO Vario-Flip
Our preduster Vario-Flip combines two coating styles in just one system: as a level-flow variant, the products are floured, sugared or seasoned in the classic way. Via the innovative Vario-Flip variant, the product inside the system performs four successive flips of 180° each and absorbs more coating material with each flip, for a rough, natural and, above all, handmade coating result.
Sensitive molded products such as chicken tenders or fish sticks, as well as irregularly shaped products such as chicken parts, can be fully coated in homemade style
tool-free changeover between both variants without stopping production
tool-free adjustment of the flip height without stopping production
perfectly aligned with the growing demand for homemade style products
in contrast to drum breaders, the Vario-Flip offers fragile molded products an appropriate finish as well
Accessories
We've developed suitable accessories for our flouring machine that facilitate processing and provide additional functions for you. The flour feeder, for example, takes on the task of automatically filling the preduster with the coating material. The dust-free system sucks up the resulting dust from the plant and sends it into a separate system container.
Ask your contact about all machine options and get equipment that's perfectly tailored to your needs.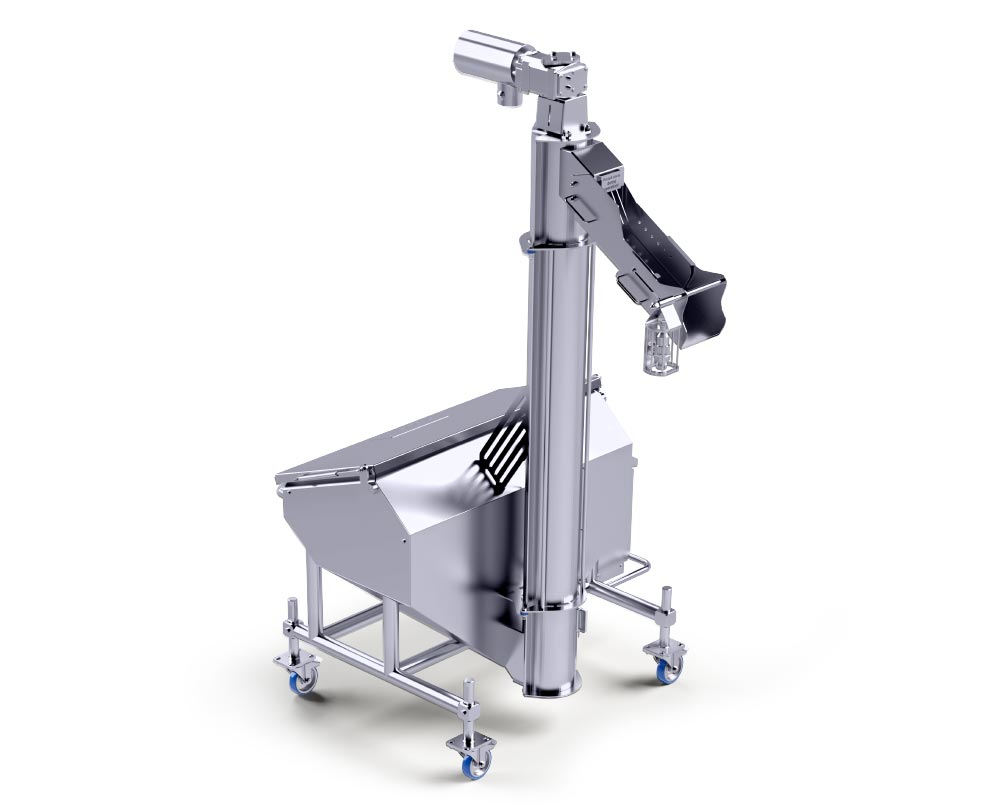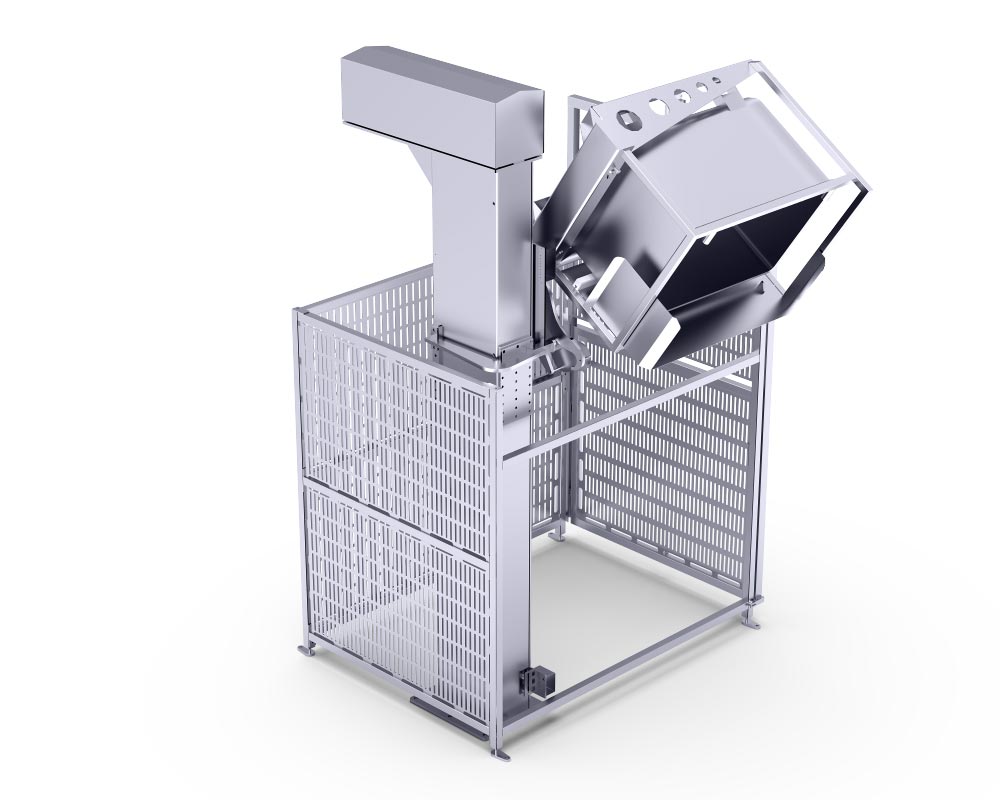 Even in front of and behind our preduster, you can count on our reliable technology. Our conveyor technology ensures optimal line integration and convenient filling. From different conveyor belts for all requirements to spiral conveyors and the illustrated lifting and tilting device to special solutions made just for you, we've got the right accessories for your food processing machines.
Got any questions? 

We'd be happy to personally advise you!
You can get more information on the preduster and our food processing machines right from our team. We'd be happy to help you out in making plans, a purchase decision, and maintenance arrangements for your machine.