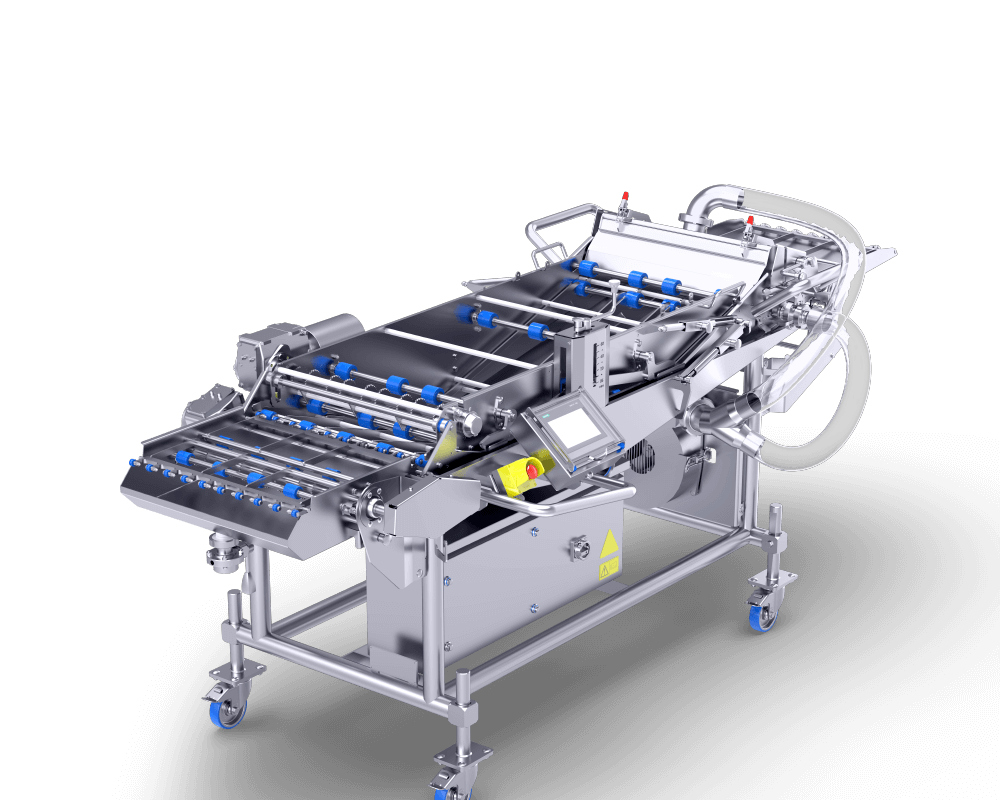 The Dipper ADT

: 

Gently dipped
Poultry, meat, and other food will be completely and evenly moistened with this machine. That's because our dipper will gently run your products through a coating soak. That way, marinated steaks, baked fish, and nuggets will get the desired flavor and an appetizing consistency.
Function
Viscous, non-pumpable materials like heavy liquid batters, tempura, and marinades can be applied to your product particularly well with the dipper. The products sit in between an upper and lower belt and are guided through a bath of coating media, e.g. a BBQ marinade or tempura batter. By means of an adjustable blower system, the excess coating material can be removed. That way, you get a product according to your taste.
Features
Our dipper will gently apply heavy coating materials to your products. 
Perfectly suitable for:
BBQ products, tempura coated products, fried fish, nuggets and vegetables
Details
Continuously adjustable production speed

Suitability for all viscous coating materials

The product is run through a bath of coating media; the coating media is not pumped

Adjustable blower system for removing excess coating material from the top and bottom of products with an integrated material return system

Intuitive operation through a touch panel

Made entirely of stainless steel and food-approved plastic

High operating safety

Easy-to-clean design, to be cleaned without any auxiliary tools, no parts dismantling required

Can be driven on four heavy-load steering rollers and rotated 360°, with parking brake and height adjustment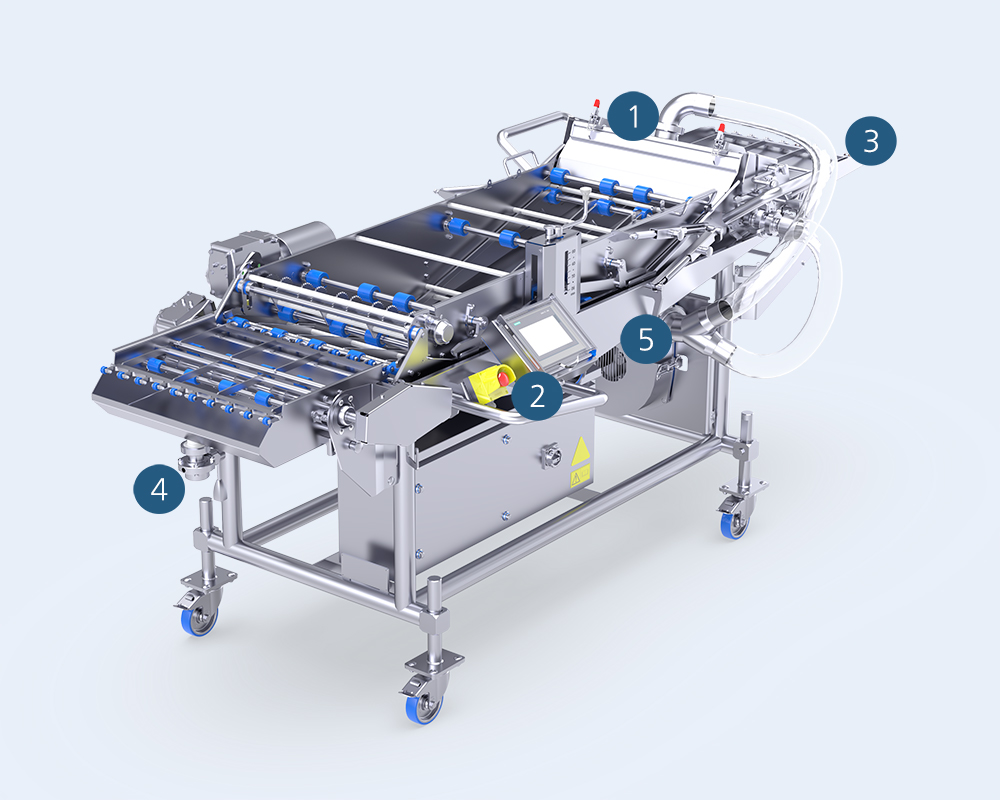 Our Dipper
1: Air knife
removes excess materials from the top and bottom of products through an adjustable blower system with additionally integrated material return system. 
2: PLC control
controls the plant in a smart and user-friendly way through a touch panel with functions like recipe management, etc.
3: Pivotable outlet belt
optimally transfers the product to downstream equipment.
4: Outlet openings
conveniently empty and clean the equipment tray.
Optional
5: Double-wall design 
makes it possible to inject a coolant to cool the coating material through a double-wall design.
Accessories
We've developed suitable accessories for our dipper that facilitate processing and provide additional functions for you. The batter mixer, for example, takes on the task of mixing the batter material and automatically fills the equipment with it. 
Ask your contact about all machine options and get equipment that's perfectly tailored to your needs.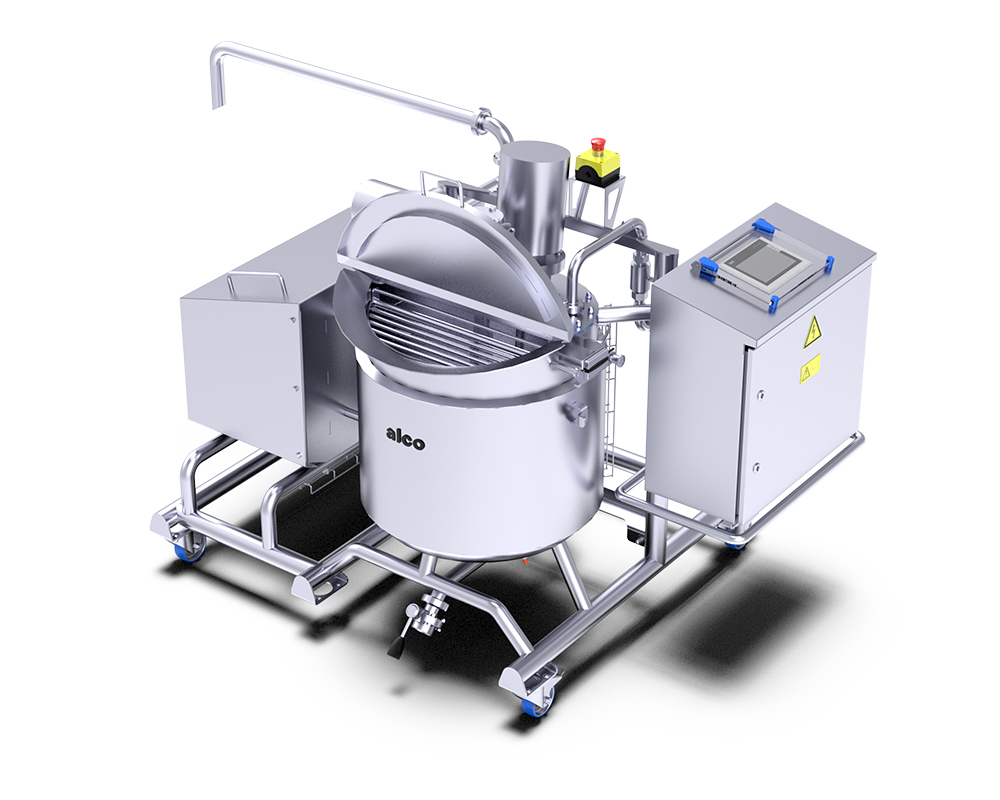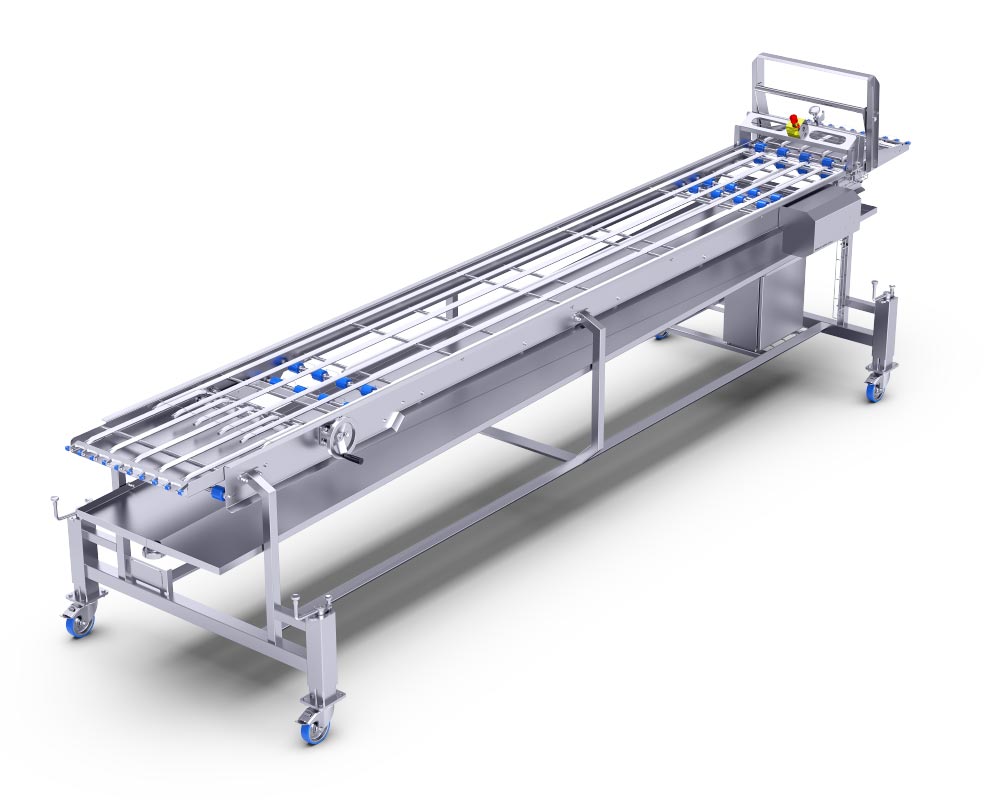 Even in front of and behind our dipper, you can count on our reliable technology. Our conveyor technology ensures optimal line integration and convenient filling. From different conveyor belts for all requirements to spiral conveyors and lifting and tilting devices to special solutions made just for you, we've got the right accessories for your food processing machines.
Got any questions? We'd be happy to personally advise you!
You can get more information on the dipper and our food processing machines right from our team. We'd be happy to help you out in making plans, a purchase decision, and maintenance arrangements for your machine.