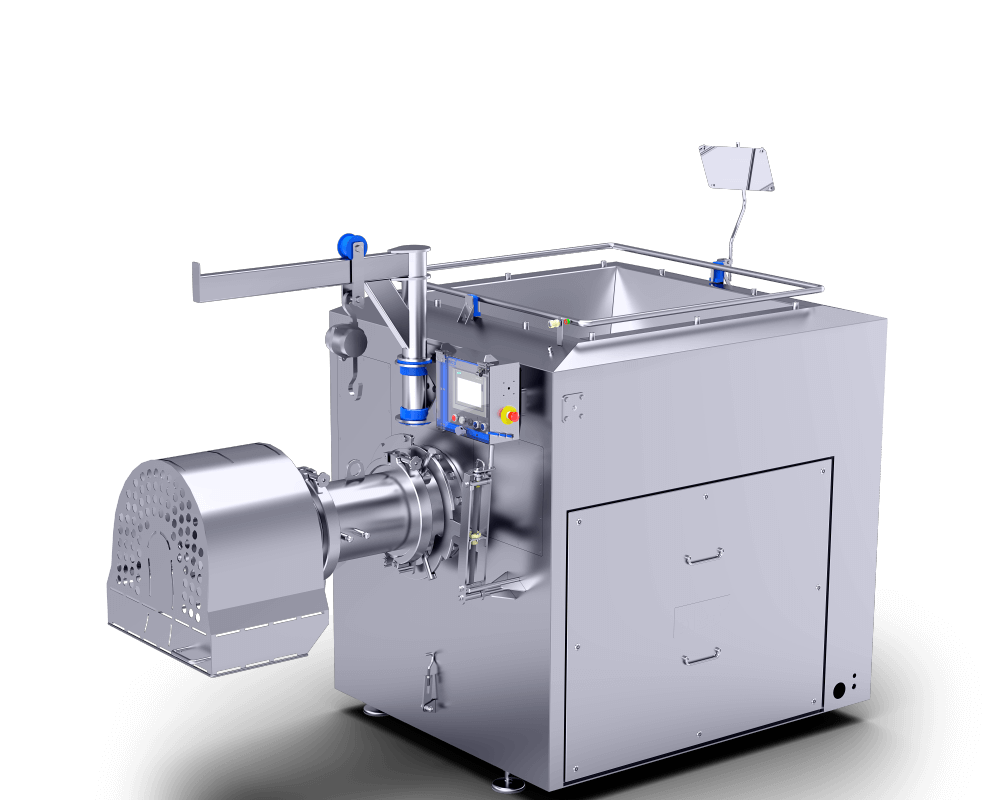 The Grinder AMG: Quality from the Start
Food processing often starts with grinding: Count on our experience in the food industry, even when it comes to processing your raw materials into standardized product masses.
Function
With our grinder, you'll mince your raw materials evenly, gently, and efficiently! That's because you'll only need one process to get your desired product right away thanks to our dual-spiral system. The different separating mechanisms and continuously adjustable production speed can be tailored to your needs and are easy to operate with. Whether standard ground meat or liver, we'll show you what all our standardization technology can do!
Features
Our grinder minces fresh meat; frozen meat (up to a temperature of -18 °C); vegetable, fish, and cheese blocks; and much more.
With the grinder from JBT ALCO, you'll get a gentle, precise, and energy-efficient cutting process thanks to intelligent cutting technology. It has a long service life thanks to a robust and closed design, even in continuous operation.
Perfectly suitable for:
meat, fish, cheese and vegetable blocks, bone-in products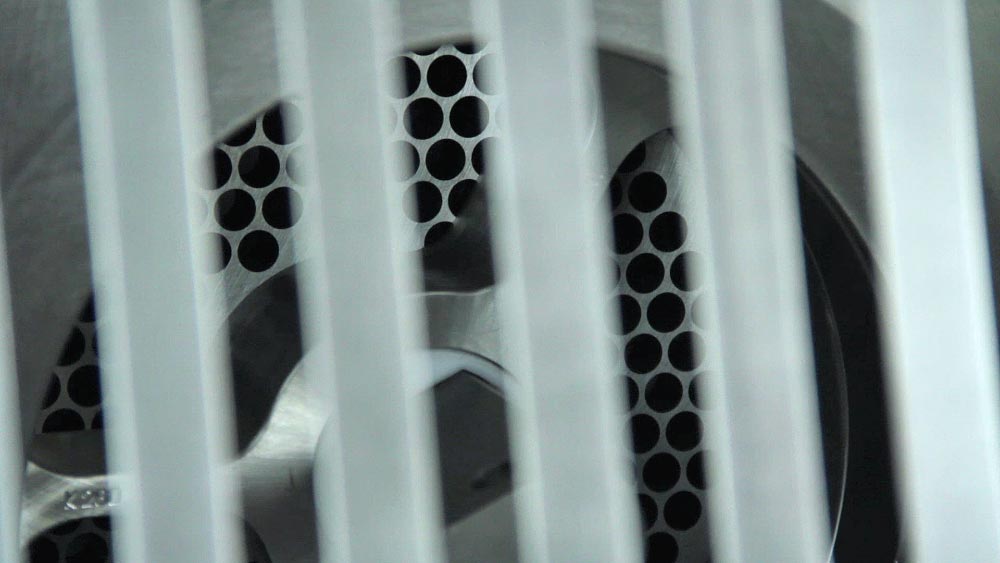 Details
Continuously adjustable spiral speed

Dual-spiral system for optimal processing in just one step

Innovative cutting technology for the best results

Maximal product protection thanks to a pre-cutting support

High-quality end products thanks to different separating mechanisms 

Intuitive operation through a touch panel

Recipe management stores all grinding processes

Made entirely of stainless steel and food-approved plastic

High operating safety

Easy-to-clean design through detachable spirals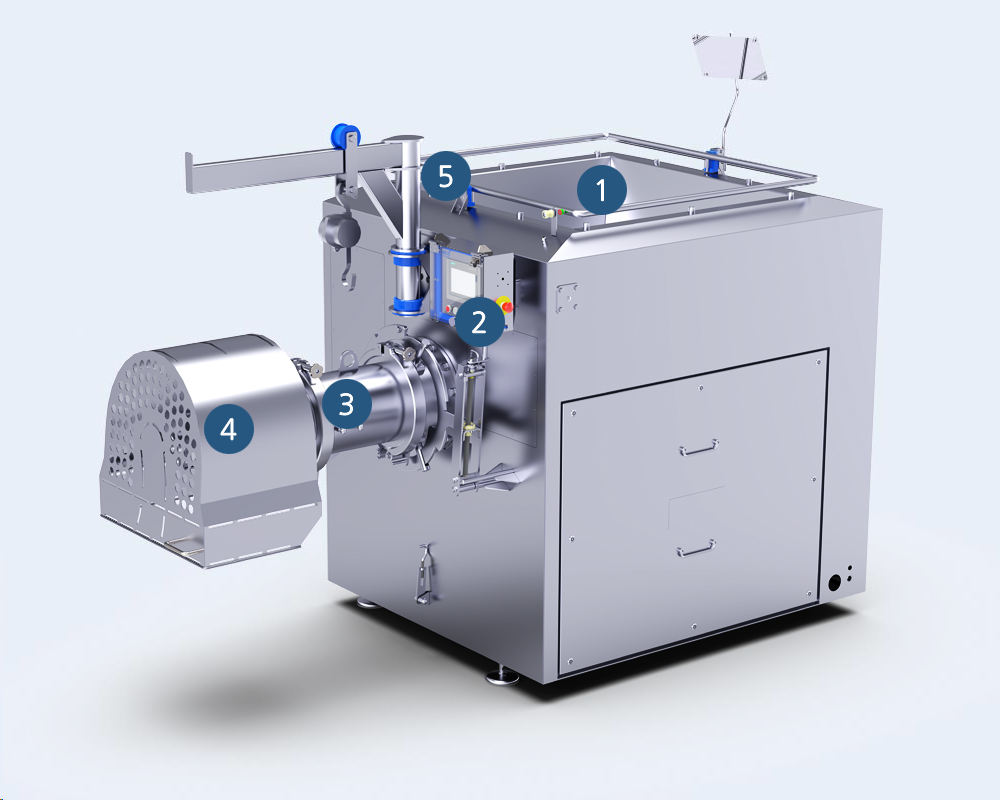 Our grinder
1: Enormous filling volume
with an attachment funnel that can be extended for a larger filling volume.
2: Program mode
stores the settings for the mixing processes through PLC control.
Optional
3: Pre-cutting support
frees up the cutting set and reduces wear and tear.
4: Separator
removes unwanted by-products like tendons, gristles, etc. 
5: Level sensor for the funnel
automatically shuts the grinder off as dry-run protection.
Conveyor technology
Even in front of and behind our grinder, you can count on our reliable technology. Our conveyor technology ensures optimal line integration and convenient filling. From different conveyor belts for all requirements to spiral conveyors and lifting and tilting devices to special solutions made just for you, we've got the right accessories for your food processing machines.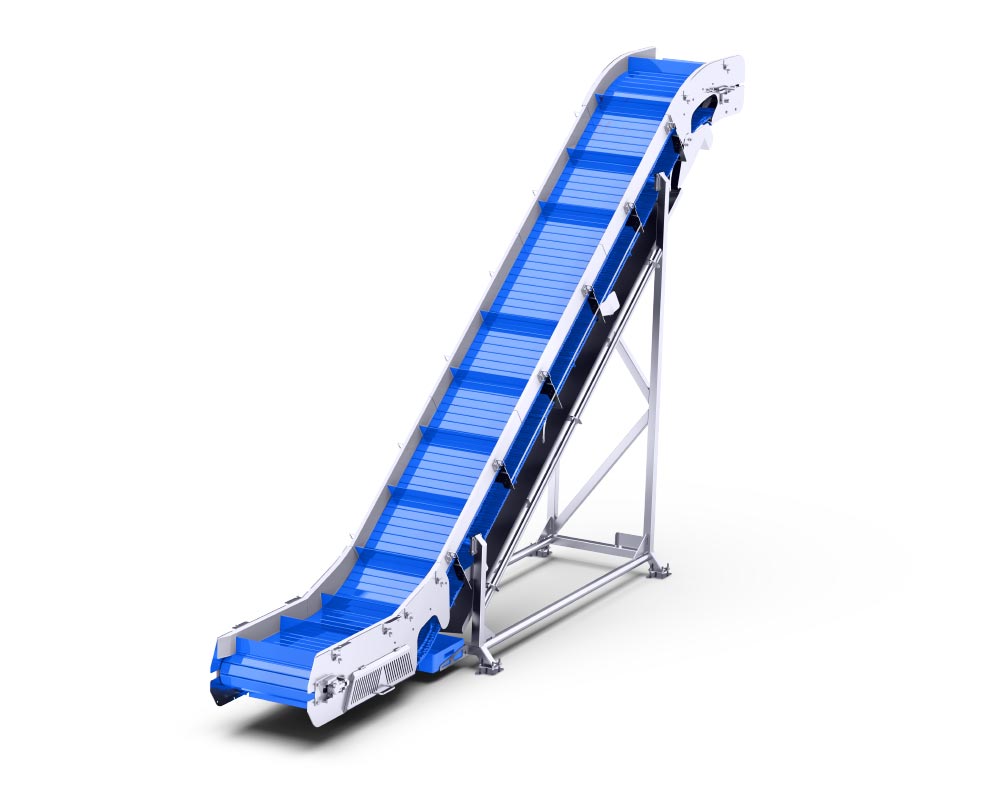 Got any questions? 

We'd be happy to personally advise you!
You can get more information on the grinder and our food processing machines right from our team. We'd be happy to help you out in making plans, a purchase decision, and maintenance arrangements for your machine.