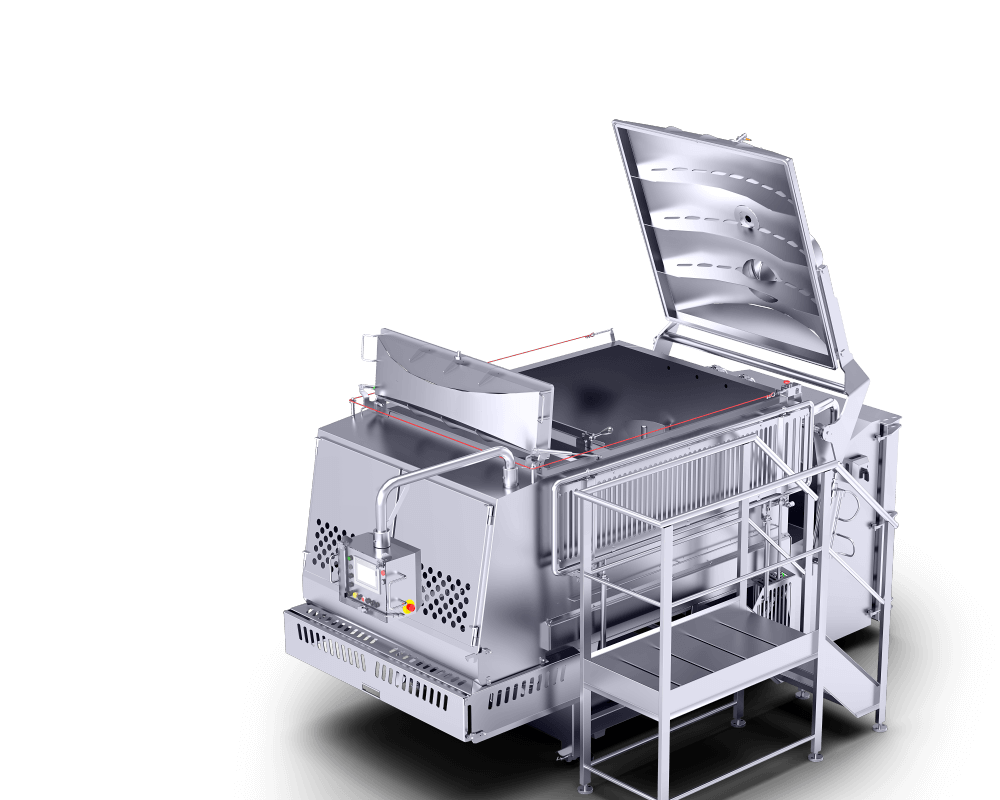 The 

Mixer AMP

: Mixing will do it
With our mixer, you'll get completely homogeneous raw masses in no time. That's because the innovative standardization technology ensures efficient mixing that also pays off when the product mass is processed further. 
Function
A good mixer is essential for standardizing product masses. Foods must be mixed or seasoned together. For this to be done gently and efficiently, you need mixing technology that's tailored to your product. At JBT ALCO, we don't only have one mixer but a large variety of models than can be customized according to your requirements. That's because we know that not all mixing is the same and have continuously developed our mixer as well as perfected it over the years. 
Features
The JBT ALCO mixer thoroughly and homogeneously mixes different products. Thanks to its especially hygienic design, it's also suitable for gourmet products.
Perfectly suitable for:
meat mixtures, gourmet salads, mixed vegetables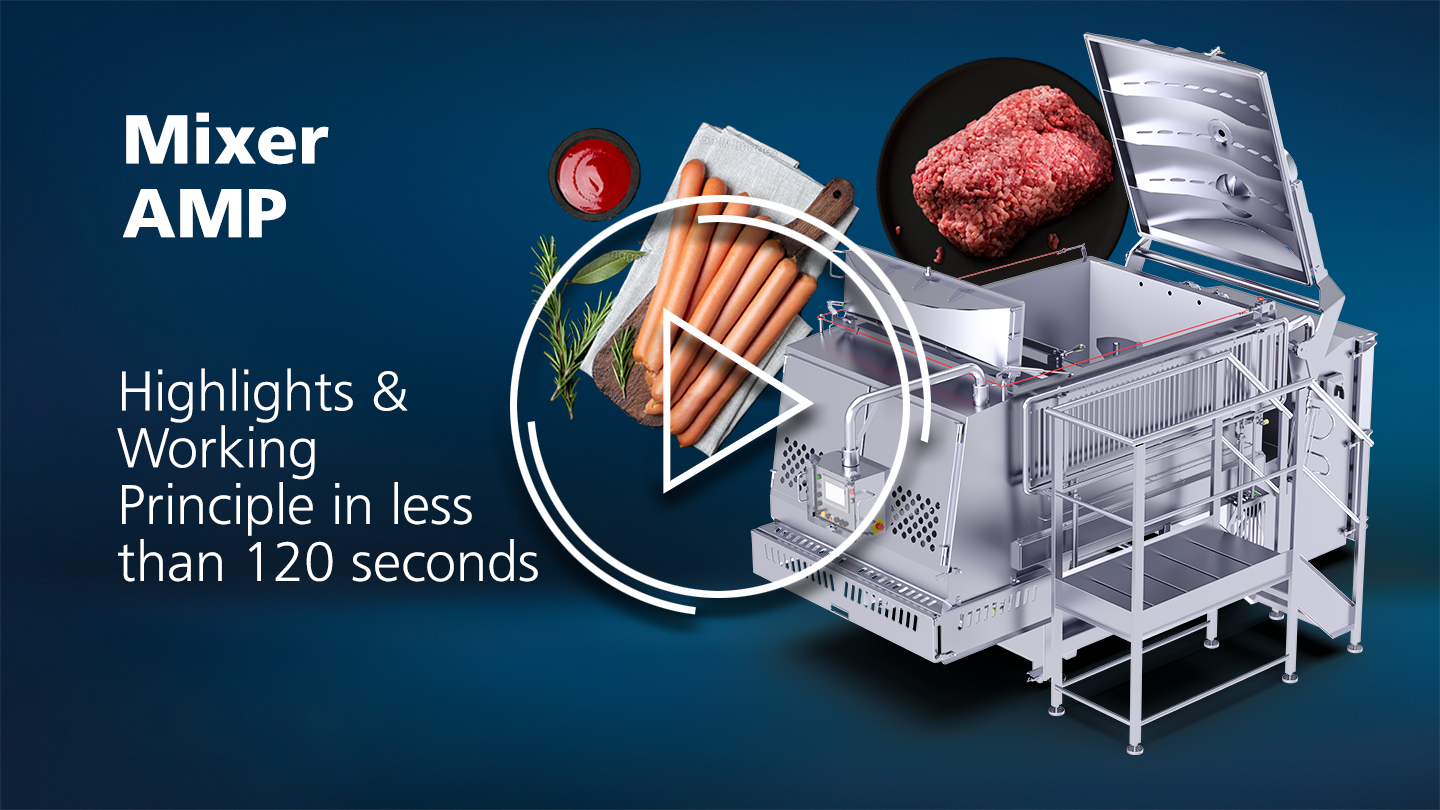 Details
Continuously adjustable 

production speed

Two horizontal, parallel mixing waves, the geometry of which is perfectly tailored to the product 

Suitability also for sensitive products thanks to gentle mixing tools

Dosing device and weighing unit for easy recipe compilation

Pneumatically driven discharge flaps for easy emptying into standard transport vehicles or special containers

Changeable rotational directions for a perfect mixing result

Insulated walls and monitoring of the product temperature

Rapid cooling of products through optional vacuum cooling or cryogenic gas

Option of direct steam injection

Incl. a safety

grid 

and cleaning platform

Intuitive operation through a touch panel with recipe management

Link

ed

with the remote maintenance service

Made entirely of stainless steel and food-approved plastic

Easy-to-clean design and high operating safety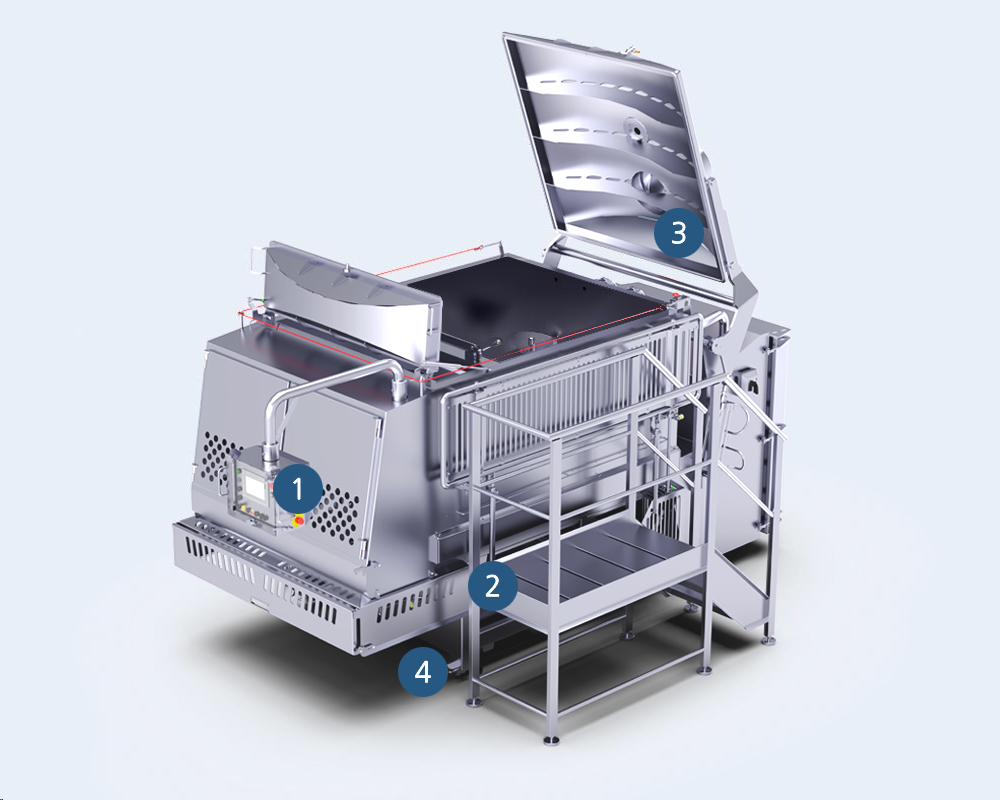 Our mixer
1: PLC control
controls the machine in a smart and user-friendly way through a touch panel with functions like recipe management, etc.
Optional
2: Cryo-injection
cools the product mass by injecting cryo-media like CO2 or nitrogen.
3: Vacuum chamber 
for optimal protein processing or for prevention of gas inclusions in the product
4: Weighing technology
Possible use of the mixer as a batch scale.
Direct steam injection
heats the product mass especially quickly and efficiently.
Accessories
We've developed suitable accessories for our mixer that'll facilitate processing and provide additional functions for you. The food pump, for example, pumps and conveys products very gently, even at high capacities.
 
Ask your contact about all machine options and get equipment that's perfectly tailored to your needs.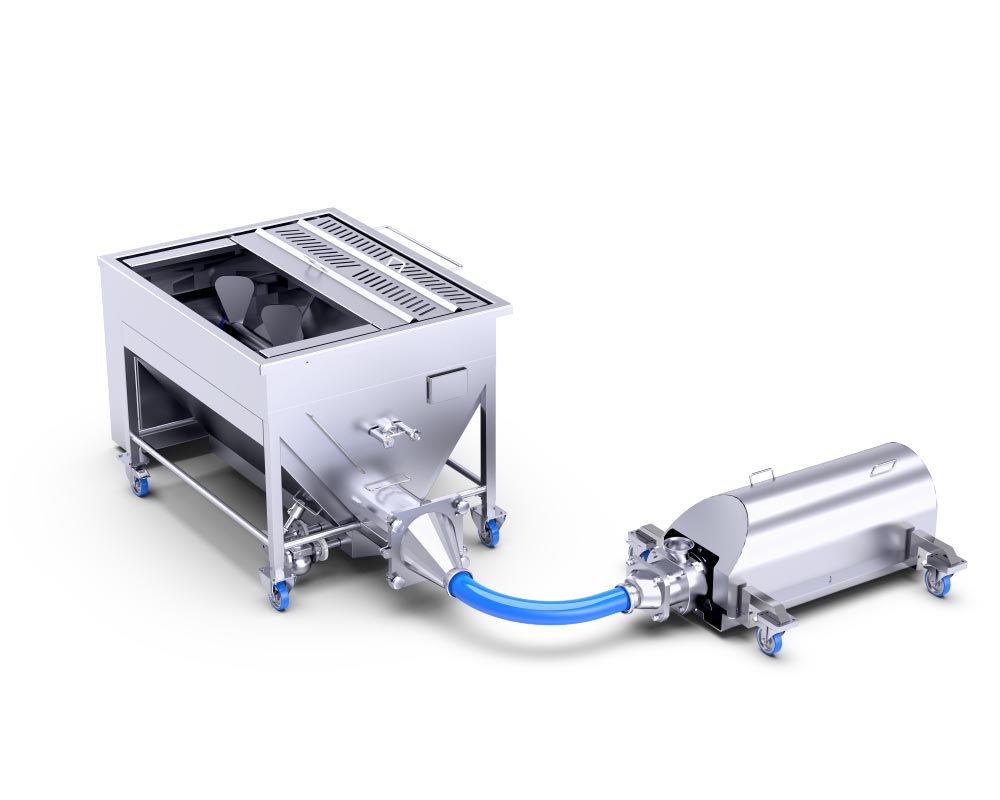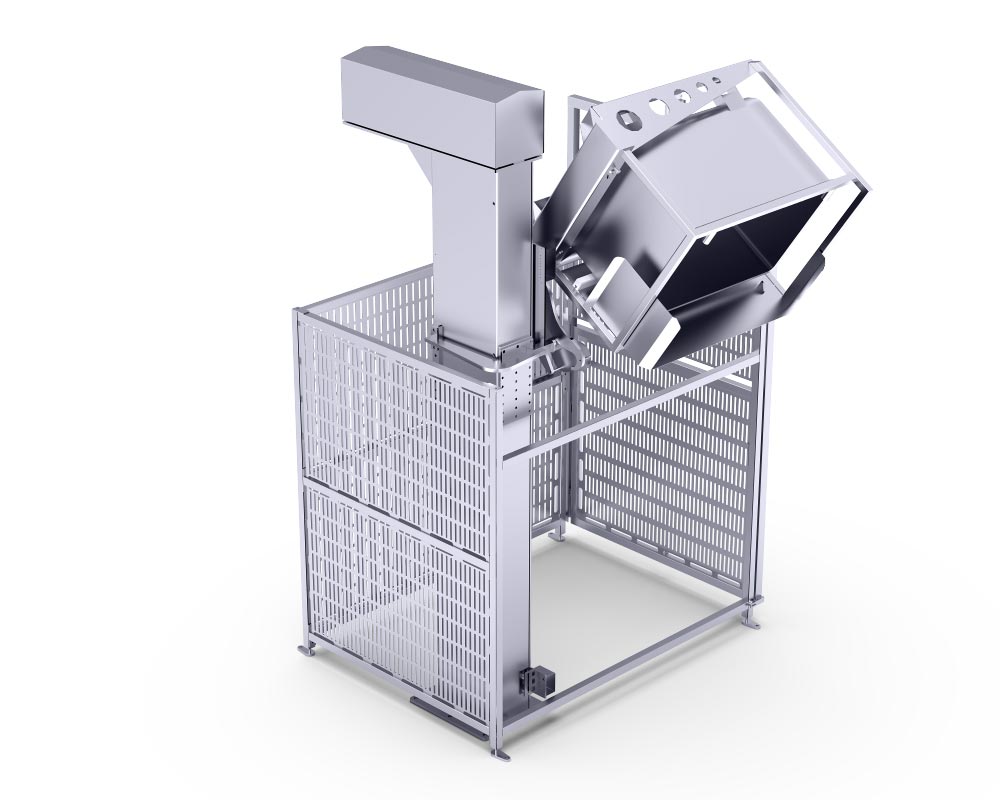 Even in front of and behind our mixer, you can count on our reliable technology. Our conveyor technology ensures optimal line integration and convenient filling. From different conveyor belts for all requirements to spiral conveyors or the illustrated lifting and tilting device to special solutions made just for you, we've got the right accessories for your food processing machines.
Got any questions? 

We'd be happy to personally advise you!
You can get more information on the mixer and our food processing machines right from our team. We'd be happy to help you out in making plans, a purchase decision, and maintenance arrangements for your machine.