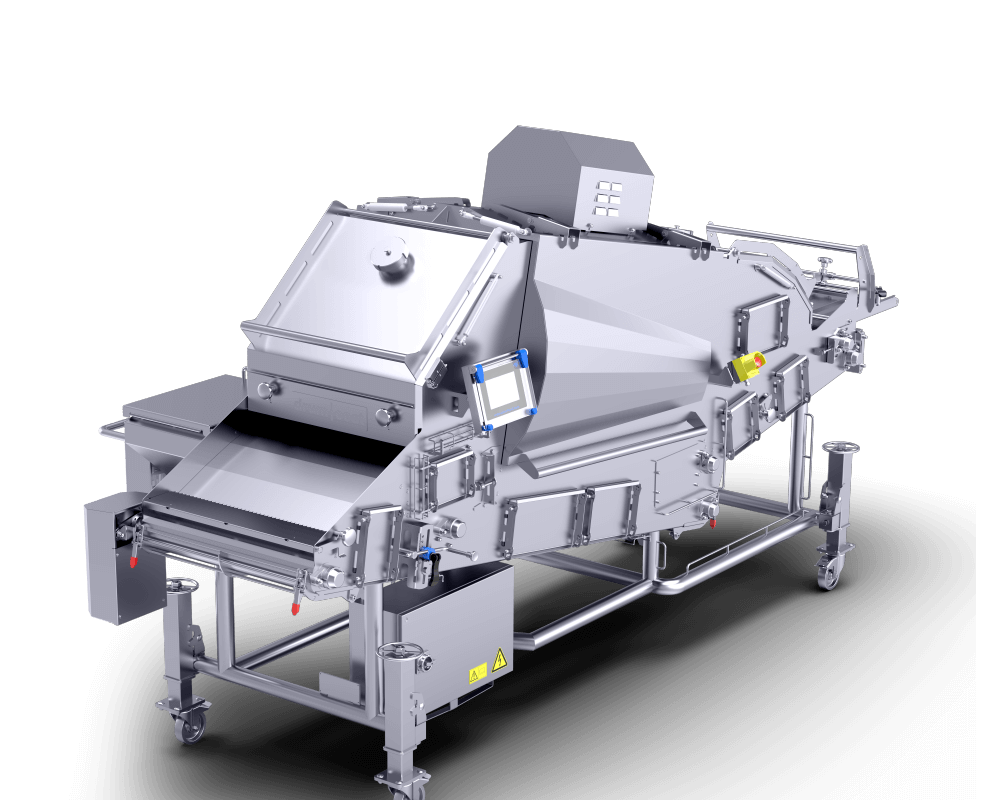 The Drum Breader ADB: 

Masters any challenge 
Chicken, drumsticks, and other bone-in products often have a particularly irregular shape. That's why our drum breader was developed specifically for challenging products and will ensure with its technology that the breading material really gets everywhere on your food.
Function
With our drum breading machine, we also master the top tier of breading: Genuine homestyle coating of irregularly shaped products such as bone-in products. So you don't need to do without a breading when it comes to drumsticks, chicken thighs, etc., we've developed a special breading flour distribution and sprinkling system for hard-to-coat products. Whether dried spices, herbs, or flour: Our drum breading machine will apply coating with a fine or coarse grain to your product in a gentle way or with intense tumble coating, just the way you'd like it.
Features
Our drum breader speaks for itself thanks to an innovative breading system for irregularly shaped products(e.g., bone-in products like chicken drums or chicken tenders). It allows for an especially gentle and intense application, including a clump sifting and blower air circulation system.
Perfectly suitable for:
chicken parts, drumsticks, bone-in products
Details
Coating with fine or coarse breading

Dried spices, herbs, or flour

Particularly suitable for completely coating irregularly shaped products (e.g., bone-in products like chicken drums, chicken tenders, etc.)

Innovative breading flour distribution and sprinkling system

Gentle pre-coating and intense tumble coating in one machine

Extremely gentle breading flour circulation system without spotting

Integrated clump sifting system

Innovative blower air circulation system

Hygienic design for top product safety

Easy operation and cleaning with maximum safety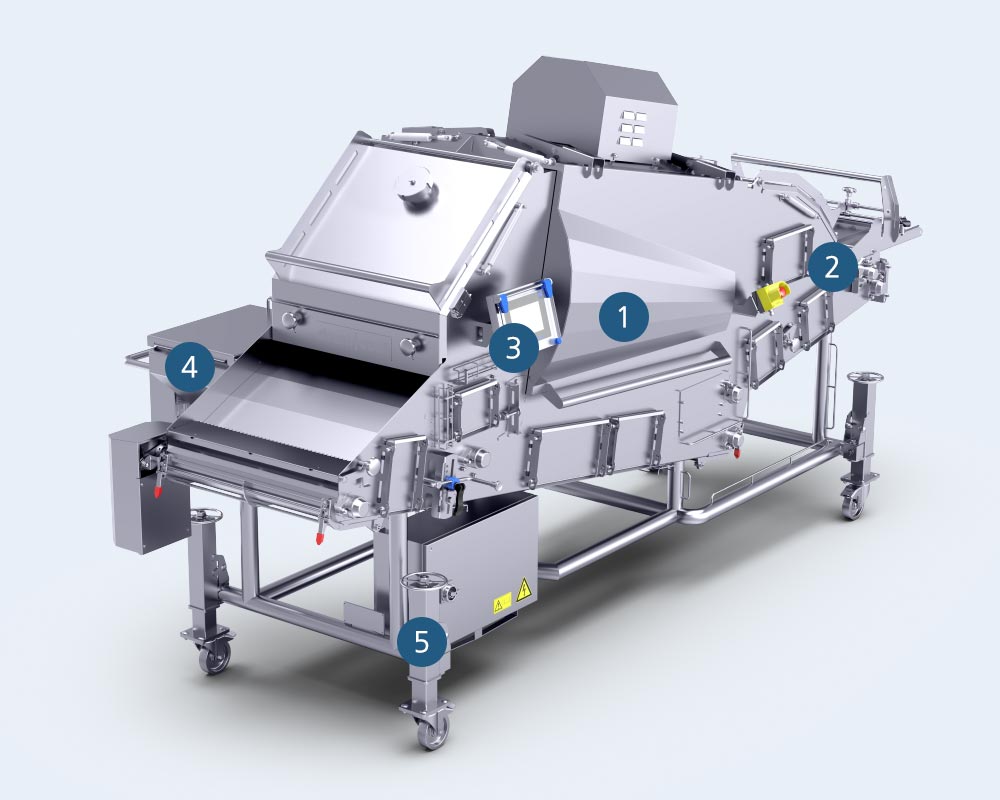 Our drum bread

er 
1: Drum
is optimized for small and large batch sizes, plus variable drum speed and efficiently attached bafflers.
2: Filter system
separates clumped-up residues from the coating material and constantly maintains the consistency and quality of the material.
3: PLC control
controls the machine in a smart and user-friendly way through a touch panel with functions like recipe management, etc.
Optional
4: Lateral supply and refill funnel
allows for ergonomic and automatic equipment filling.
5: Spindle height adjustment
sets the height of the entire plant by means of a handwheel, without the use of tools.
Accessories
We've developed suitable accessories for our drum breading machinethat facilitate processing and provide additional functions for you. The crumb feeder, for example, takes on the task of automatically filling the drum breader with the coating material. The dust-free system sucks up the resulting dust from the plant and sends it into a separate system container.
Ask your contact about all machine options and get equipment that's perfectly tailored to your needs.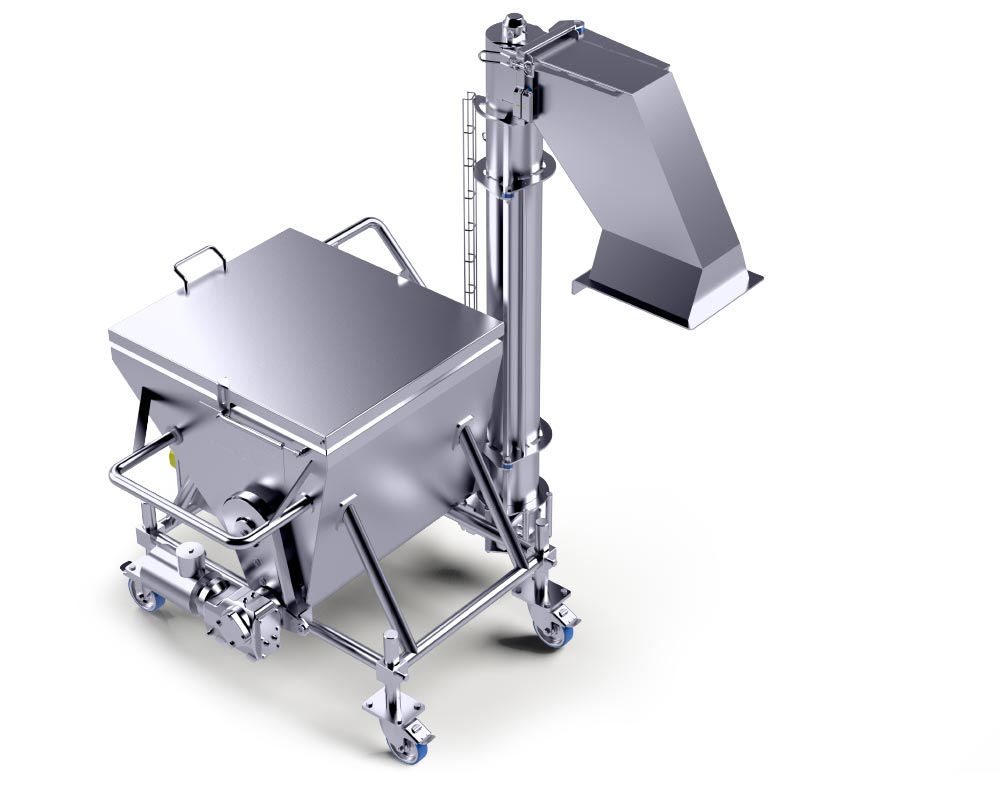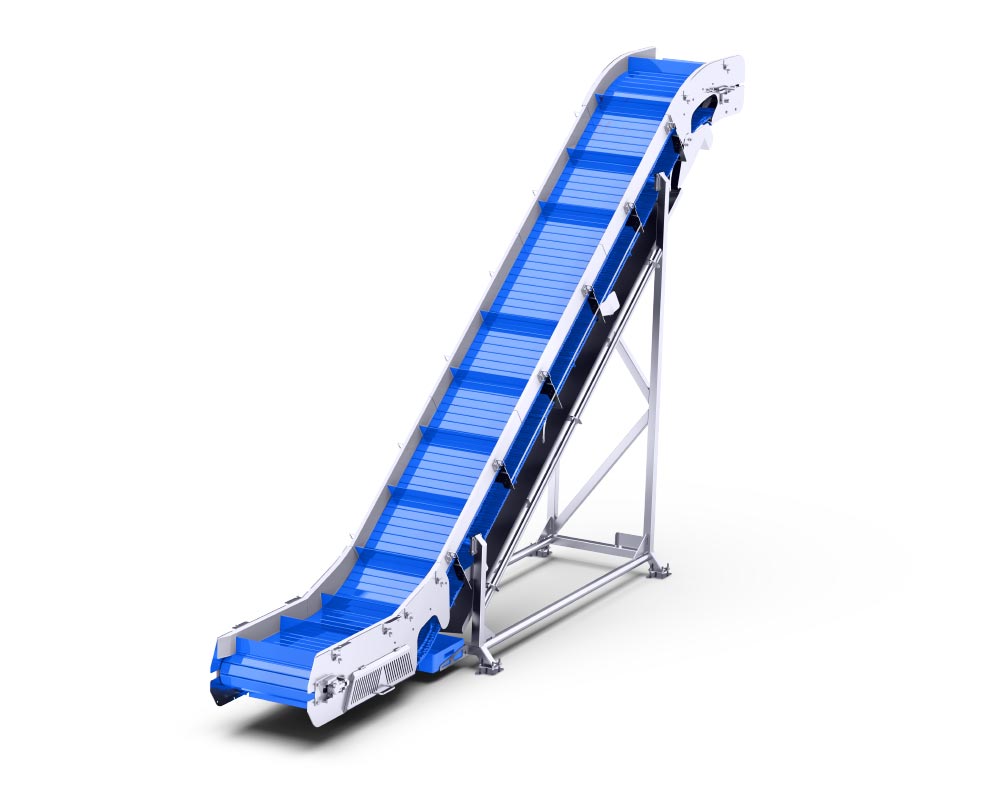 Even in front of and behind our drum breading machine, you can count on our reliable technology. Our conveyor technology ensures optimal line integration and convenient filling. From different conveyor belts for all requirements to spiral conveyors and lifting and tilting devices to special solutions made just for you, we've got the right accessories for your food processing machines.
Got any questions? We'd be happy to personally advise you!
You can get more information on the drum breader and our food processing machines right from our team. We'd be happy to help you out in making plans, a purchase decision, and maintenance arrangements for your machine.