|
Filtration systems for improved quality and cost-efficiency
alco developed different filtration systems for more efficient, sustainable and smarter food production. By continuously developing the product portfolio, alco puts great emphasis on technology that easily and economically copes with most recent challenges of the food industry.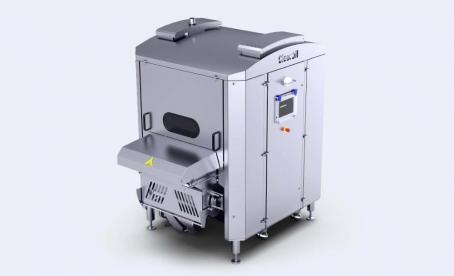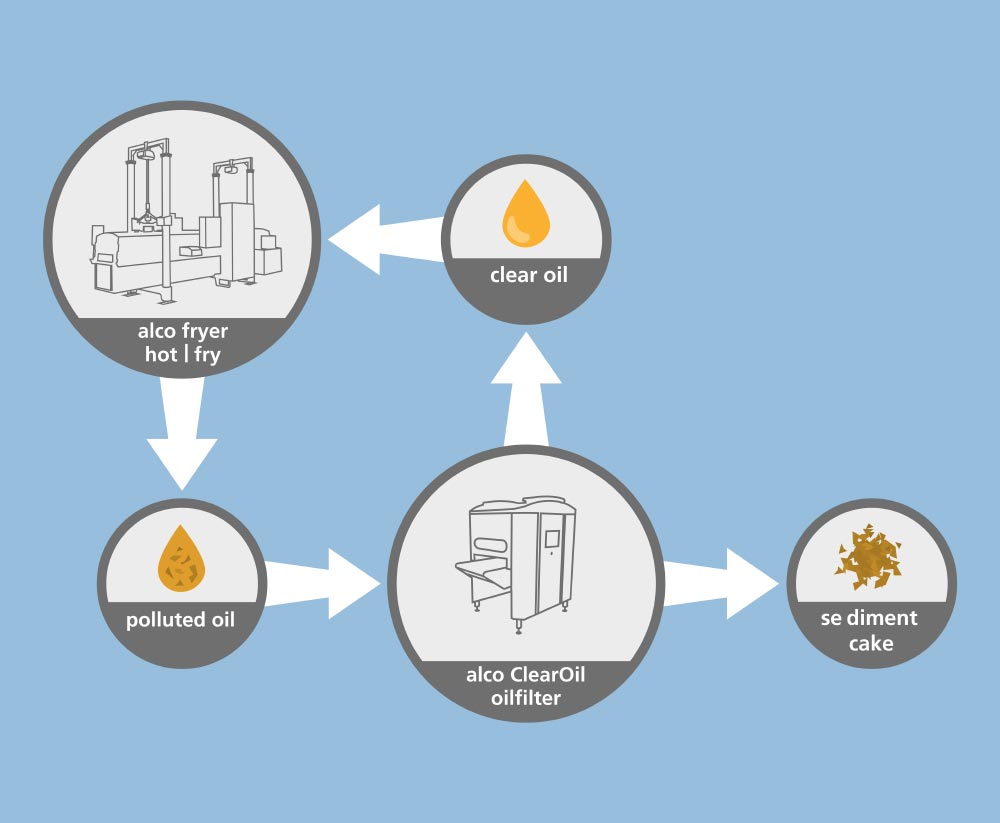 The oil filter AOF continuously filters foreign matters out of the frying oil on-the-fly, ensuring increased production quality as well as reduced operation costs. Thereby unchanged coloring and consistent flavor are extremely long maintained without the need of entirely changing the oil inside the fryer. This special filtration system makes it possible to separate matter as of a particle size of 1 µm, leaving behind a filtration cake with a residual oil amount of about 5%.
The alco batter filtration system continuously filters coarse particles out of the batter. This way the viscosity of the batter is kept constant throughout the entire running time. Here again tiny solids as of size of ≥ 0,6 mm are effectively filtered out of the batter. This kind of filtration system immensely prolongs the service life of the batter, assuring cost-efficient production of particularly large quantities in highest and constant quality. 
When it comes to our air cleaner system "dustfree", higher efficiency and higher quality in food processing are guaranteed: The explosion-proof flour sucker removes all emerging dusts of a preduster or a coating plant during the production process and redirects them into a special container. Hence a dust free work environment is established. 
Get more information on the wide range of filtration systems of alco! We take our time and advise you with a focus on your own individual requirements.