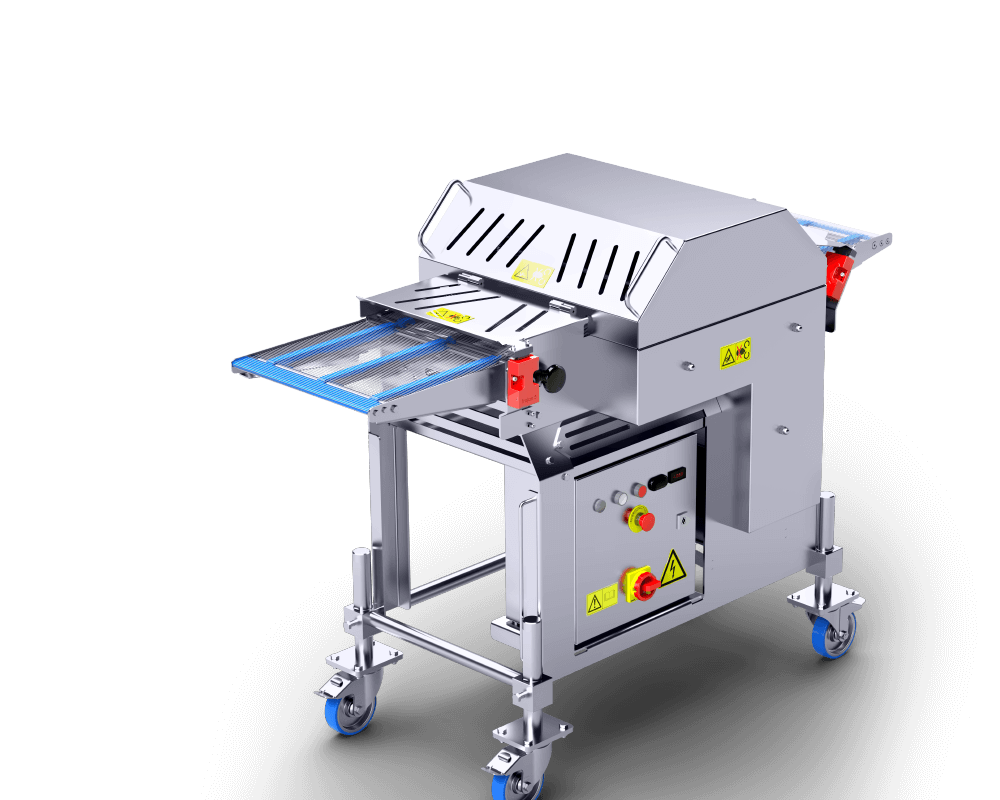 The Tenderizer ASC

: Meat done right
Small incisions will allow spices, marinades, or liquid batters to deeply absorb into your meat products. Marinated steaks in particular will get additional flavor that way!
Function
Process steaks on another level! And give schnitzel, cube steaks, or burger patties even more flavor with our tenderizer. A lot of small incisions on the meat surface allow the flavor of marinades and spices to absorb into the meat. That'll build strong character. The product's dimensional stability is improved at the same time. A system of straps runs the meat pieces through a pair of knife rollers that cut them in turns from both sides. The cutting depth can be regulated individually through the adjustable gap between the two knife rollers. With an optional function, the equipment can be used for perforation when processing burger patties.
Features
Our tenderizer applies small incisions to products. Its special features are the individually adjustable cutting depth and the option of perforating products.
Perfectly suitable for:
marinated steaks, schnitzel, cube steaks, burger patties
Details
Continuously adjustable production speed

Gap between knife rollers adjustable in terms of height to set cutting depth

Particularly high frequency of the incisions possible through a reduced gap between the blades or special toothing of the blades

Perfect product transfer through a pivotable outlet belt

Optional Cuber-Insert for perforating shaped meat products like burgers

Collection tray for product residues

High operating safety

Can be driven on four heavy-load steering rollers and rotated 360°, with parking brake and height adjustment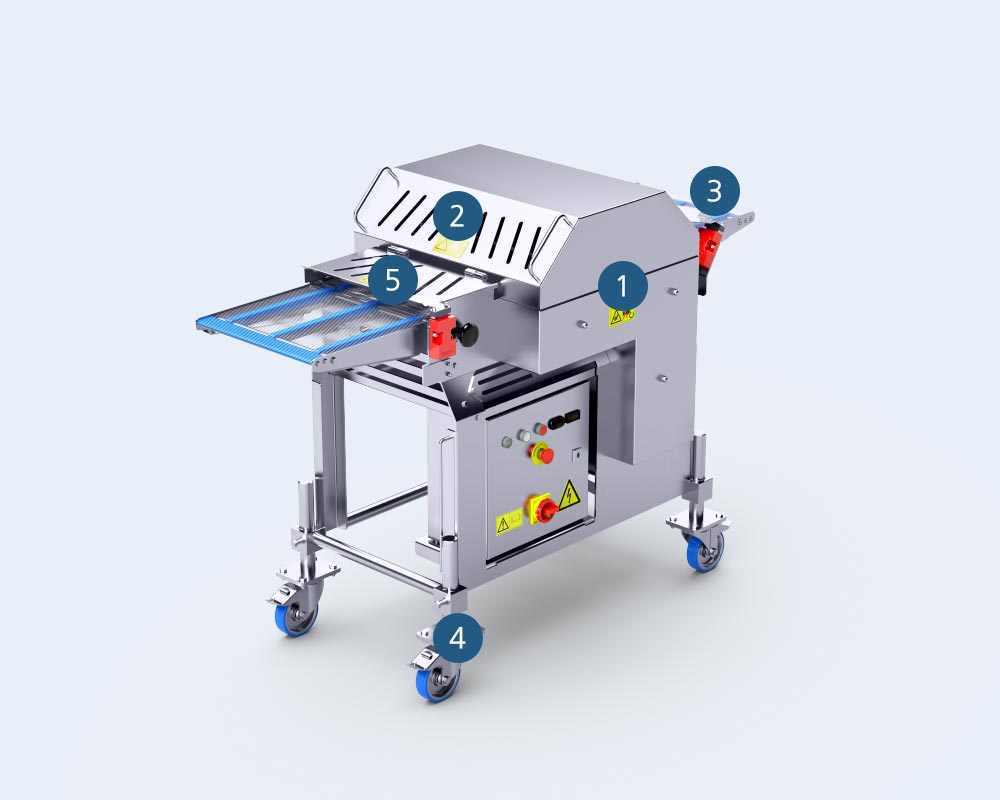 Our tenderizer
1: Blade height adjustment
adjusts the intensity of the incisions on the product.
Optional
2: Reduced blade gap and special toothing
raises the frequency of the incisions through the smaller gap of the toothed disc blades with finer teeth and a smaller tooth gap.
3: Extended outlet belt
Additional conveyor line for gentle transfer to subsequent plants.
4: Spindle height adjustment
sets the height of the entire machine by means of a handwheel.
5: Perforation reel
perforates shaped meat products like hamburgers
Conveyor technology
Even in front of and behind our tenderizer, you can count on our reliable technology. Our conveyor technology ensures optimal line integration and convenient filling. From different conveyor belts for all requirements to spiral conveyors and lifting and tilting devices to special solutions made just for you, we've got the right accessories for your food processing machines.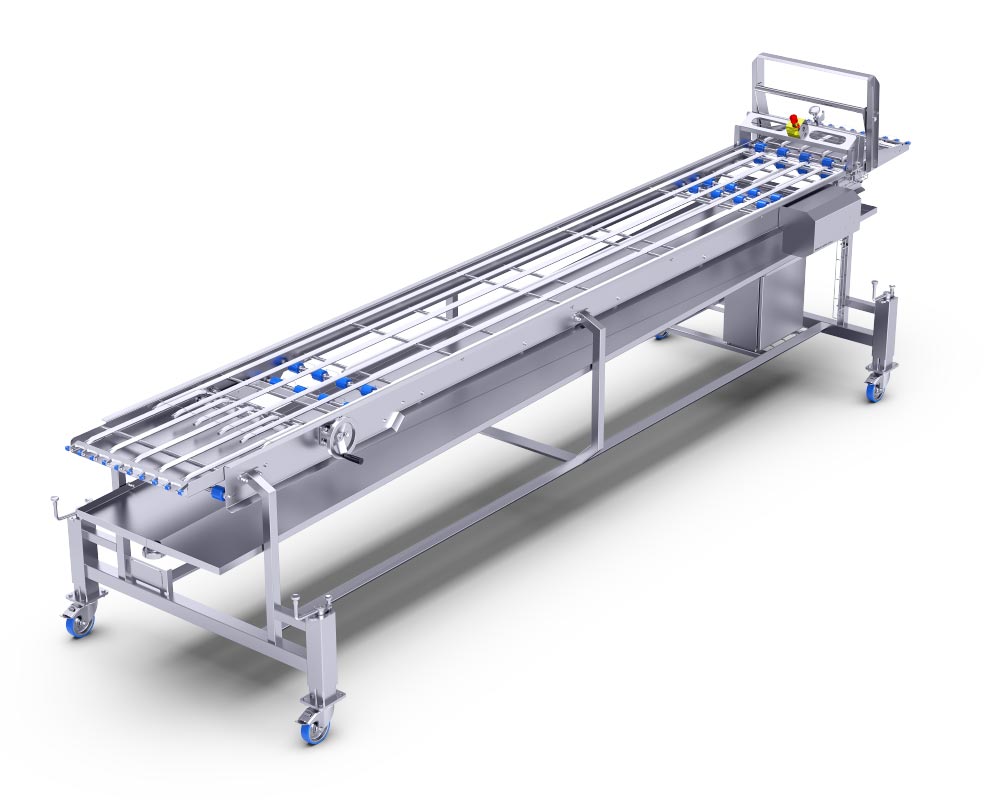 Got any questions? 

We'd be happy to personally advise you!
You can get more information on the tenderizer and our food processing machines right from our team. We'd be happy to help you out in making plans, a purchase decision, and maintenance arrangements for your machine.