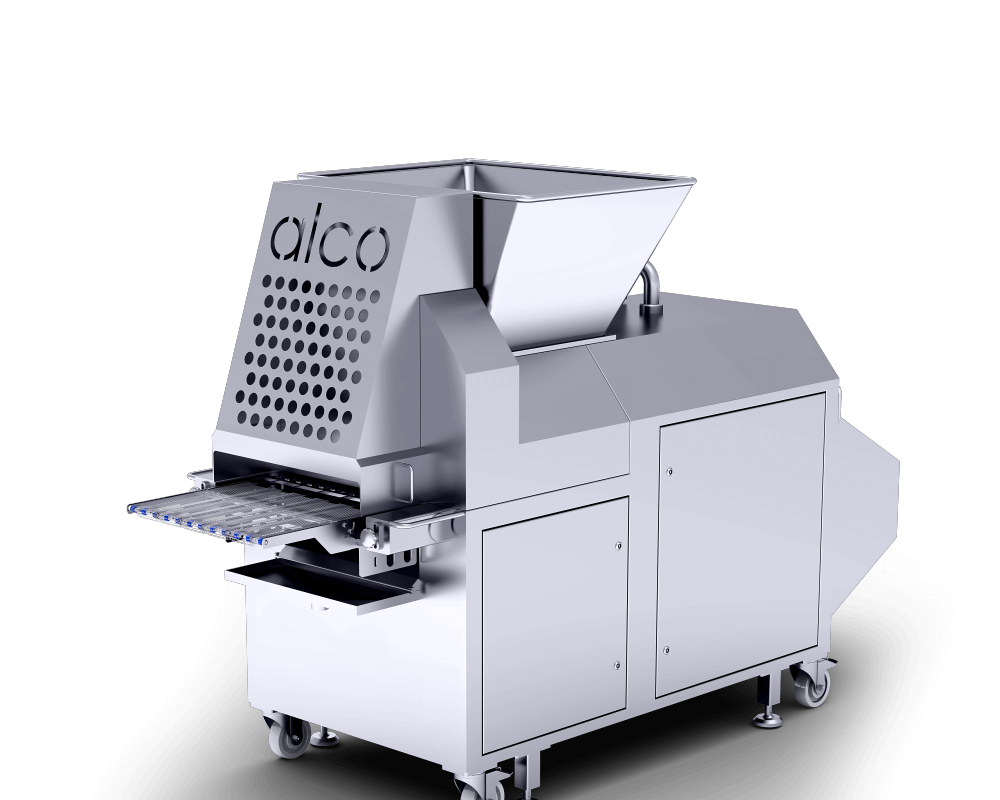 The Forming Machine AFM

: Forms your product into the right shape
Whether round or square: The shape of food is crucial, too, since food is a feast for the eyes. During further processing, our machine will easily ensure that your products get the right shape. 
Function
Our high-pressure forming machine can form raw masses of various initial masses and product structures and portion them with exact weight. It doesn't matter whether round or square: You can have the shaping plates of the machine individually designed according to your needs and get your product in attractive 2 or 3D shapes. Thanks to a specially developed filling channel system, this process will also be gentle and highly precise.
Features
Our forming machine forms and portions raw masses. Its special features: Forming plates can be individually designed and raw masses are automatically portioned with exact weight.
Perfectly suitable for:
burgers, meatballs, formed schnitzel, nuggets, fish sticks
Details
Continuously adjustable production speed

Suitability for formed masses of various viscosity, from pasty to coarse

Optionally with a bridge breaker for especially tough masses

Special belt system for cylindrical products

Gentle product conveyance

Perfect product transfer through a pivotable outlet belt

Intuitive operation through a touch panel with recipe management

Simple and quick retooling of forming tools

Made entirely of stainless steel and food-approved plastic

High operating safety

Easy-to-clean design

Can be driven on four heavy-load steering rollers and rotated 360°, with parking brake

Height-adjustable machine feet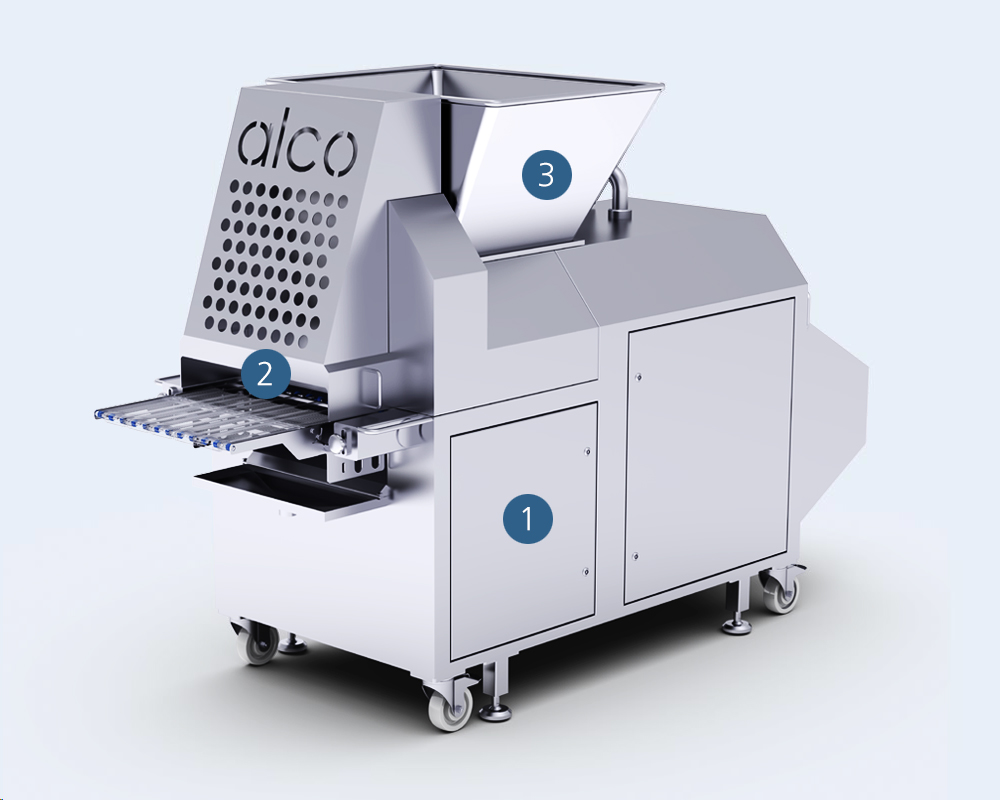 Our forming machine
1: High-performance filling system
develops up to 80 bars of pressing power (optionally with an air ejector).
Optional
2: 2D/2.5D/3D forming plate set
forms the top and bottom of the product over a forming plate with an individually selectable product form.
3: Bridge breaker incl. a reinforced funnel attachment 
pneumatically drives the breaker wave for very tough masses and ensures continuous feed of the mass into the spirals.
Ball roller unit
special conveyor system in order to transform cylindrical products into balls.
Cleaning cart
allows all loose attachments of the machine to be stored, fixed, and given a simple cleaning.
Conveyor technology
Even in front of and behind our forming machine, you can count on our reliable technology. Our conveyor technology ensures optimal line integration and convenient filling. From different conveyor belts for all requirements to spiral conveyors or the illustrated lifting and tilting device to special solutions made just for you, we've got the right accessories for your food processing machines.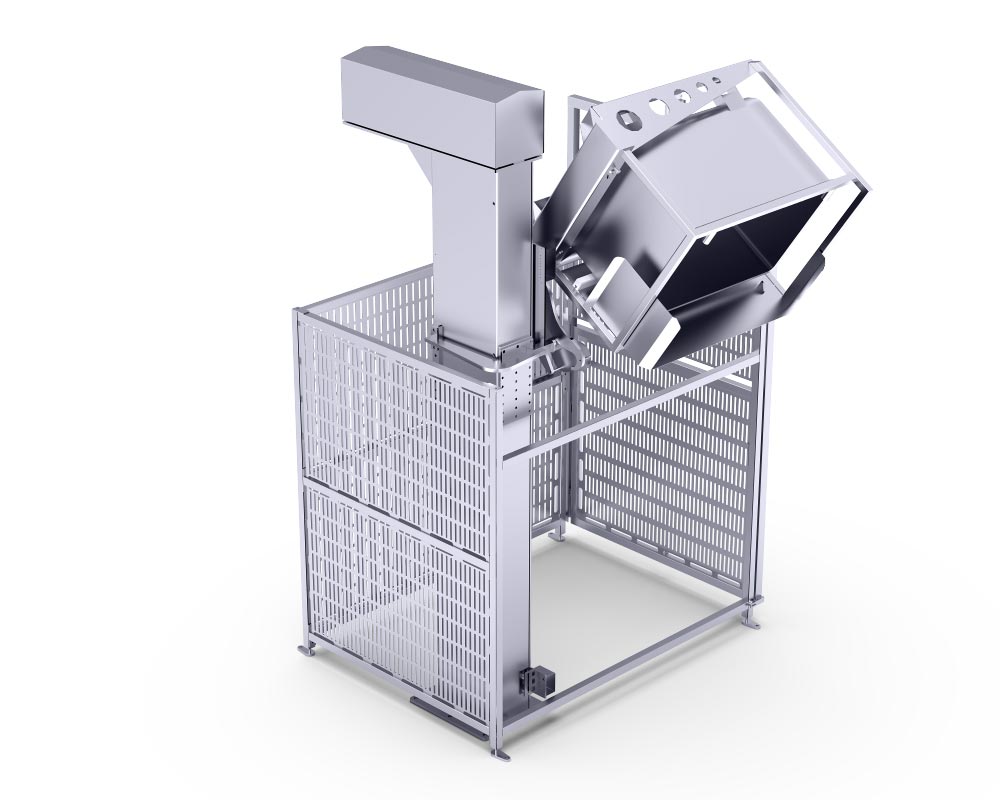 Got any questions? 

We'd be happy to personally advise you!
You can get more information on the forming machine and our food processing equipment right from our team. We'd be happy to help you out in making plans, a purchase decision, and maintenance arrangements for your machine.