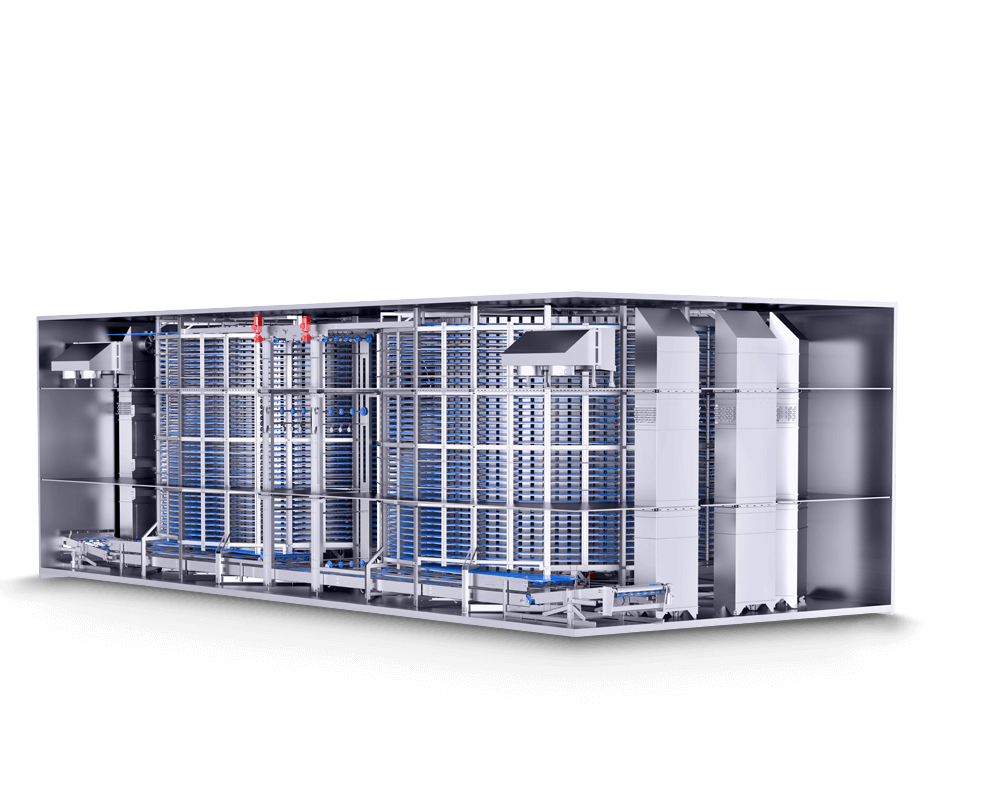 The Proofer ASG: 

Continuously proofed
With our proofer, you can make pizza dough, yeast-risen pastries, or lye sticks exactly following your wishes. Once your food is evenly and gently processed with the right temperature and air supply, it will stand out in terms of quality thanks to our convenience technology.
Function
The proofer from JBT ALCO will process your products consistently, gently, and quickly. It will also take up little space thanks to the spiral technology. Each machine will be tuned specifically to your production process and can be designed with flexibility according to your requirements for the number of levels.
The efficient features of our individual plant include a targeted air supply and adjustable temperature control.
Features
Our proofer is best suited for continuous proofing of various dough products.
Details
Continuously adjustable production speed

Suitability for products of various sizes thanks to a selectable gap between the individual levels of the spiral

Gentle, uniform, and quick heating guarantees minimal weight loss and first-class structure preservation

Optionally heated with steam and/or electrically

Targeted air supply in the machine to guarantee better and uniform heat transfer

Process temperature continuously adjustable

Infinitely variable ventilators

Steam injection bars for setting the desired humidity

Combination of multiple spirals in one machine possible

Automatic, continuous belt washing system in combination with CIP nozzles in the interior of the proofer ensure perfect cleaning

Intuitive operation through a touch panel with recipe management

Linked with the remote maintenance service

Made entirely of stainless steel and food-approved plastic

High operating safety
Perfectly suitable for:
pizza dough, lye products, yeast-risen pastries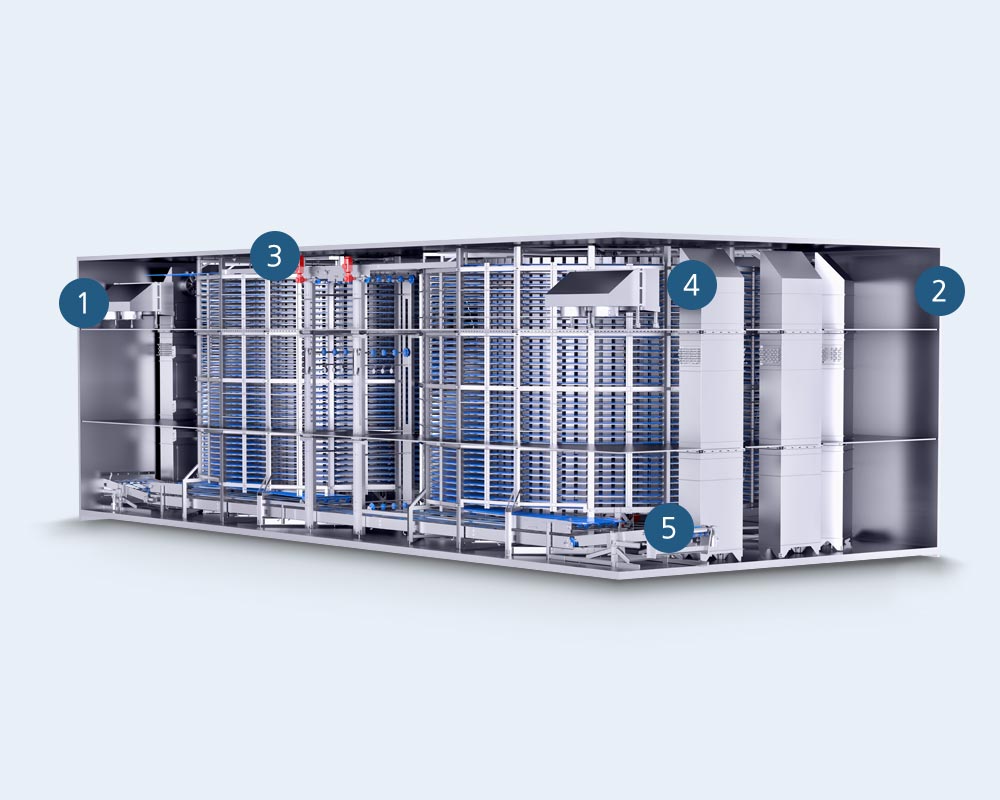 Our proofer
1: Evaporator/heat exchanger
can be adjusted to all common refrigerants and equipment types.
Optional
2: Fully sealed insulation cell
provides increased tightness and no maintenance joints (compared to numerous individual panels).
3: Humidifier systems
optimally humidify rooms according to product and use through steam humidification, ultrasound humidification, or high-pressure humidification.
4: Frequency converter
continuously sets the speed of the ventilators for special air speed requirements.
5: Individual product conveyor belts
allow for ideal conveying of your products according to the product requirements with various machines and surfaces.
Conveyor technology
Even in front of and behind our proofer, you can count on our reliable technology. Our conveyor technology ensures optimal line integration and convenient filling. From different conveyor belts for all requirements to spiral conveyors and lifting and tilting devices to special solutions made just for you, we've got the right accessories for your food processing machines.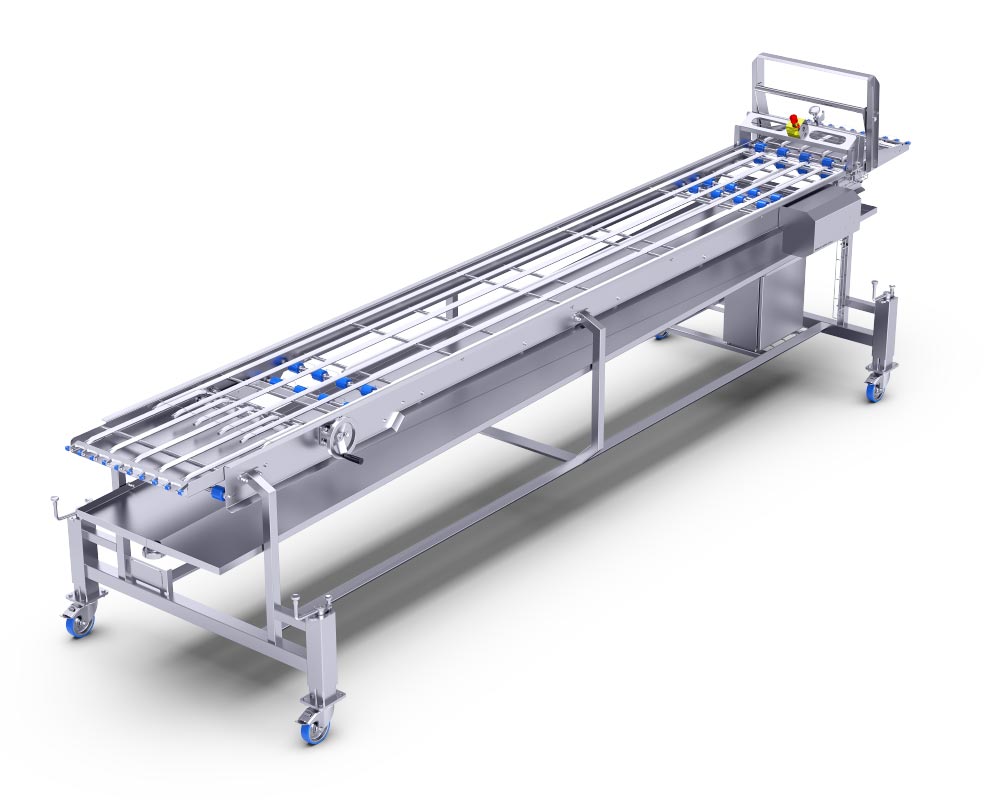 Got any questions? We'd be happy to personally advise you!
You can get more information on the proofer and our food processing machines right from our team. We'd be happy to help you out in making plans, a purchase decision, and maintenance arrangements for your machine.