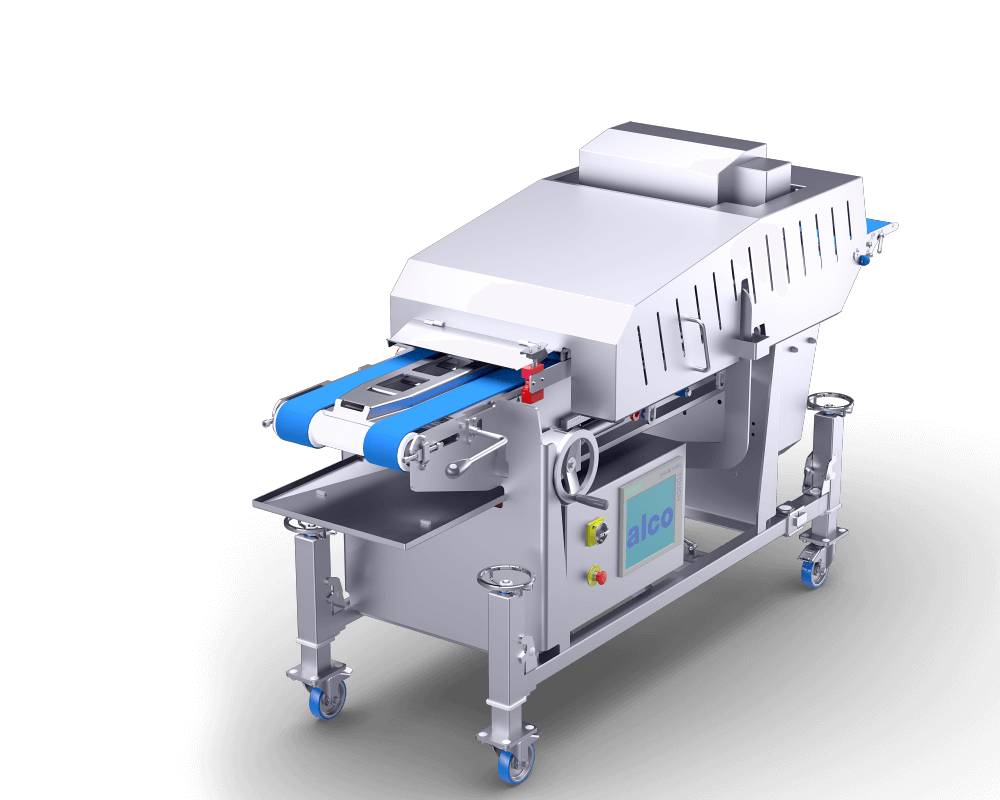 The Cordon-Bleu-Slicer ACB

:

Perfect meat processing
How does the filling actually get into the cordon bleu? Through an incision that is made exactly in the middle and not too deep. Our cordon-bleu-slicer has mastered this challenge.
Function
The cordon-bleu-slicer from JBT ALCO has the task of guaranteeing the perfect cut specifically for meat products. Special blades attached to the sides continuously slice cordon bleu, butterfly steaks, Kiev cutlets, grilled pockets, and soft rolls sideways while being run over an upper and lower belt on two lanes. It goes without saying that the height and cutting depth can be set individually according to your requirements.
Features
Our cordon-bleu-slicer cuts products sideways. Its special blades can be individually adjusted to the product in terms of height and cutting depth.
Perfectly suitable for:
cordon bleu, Kiev cutlets, butterfly steaks, grilled pockets, soft rolls
Details
Continuously adjustable production speed

Blades that can be adjusted in height and cutting depth

Non-slip product transport thanks to special straps

Strap clamping device with rapid-clamping system for easier cleaning

Made entirely of stainless steel and food-approved plastic

Easy-to-clean design, to be cleaned without auxiliary tools

High operating safety

Can be driven on four heavy-load steering rollers and rotated 360°, with parking brake and height adjustment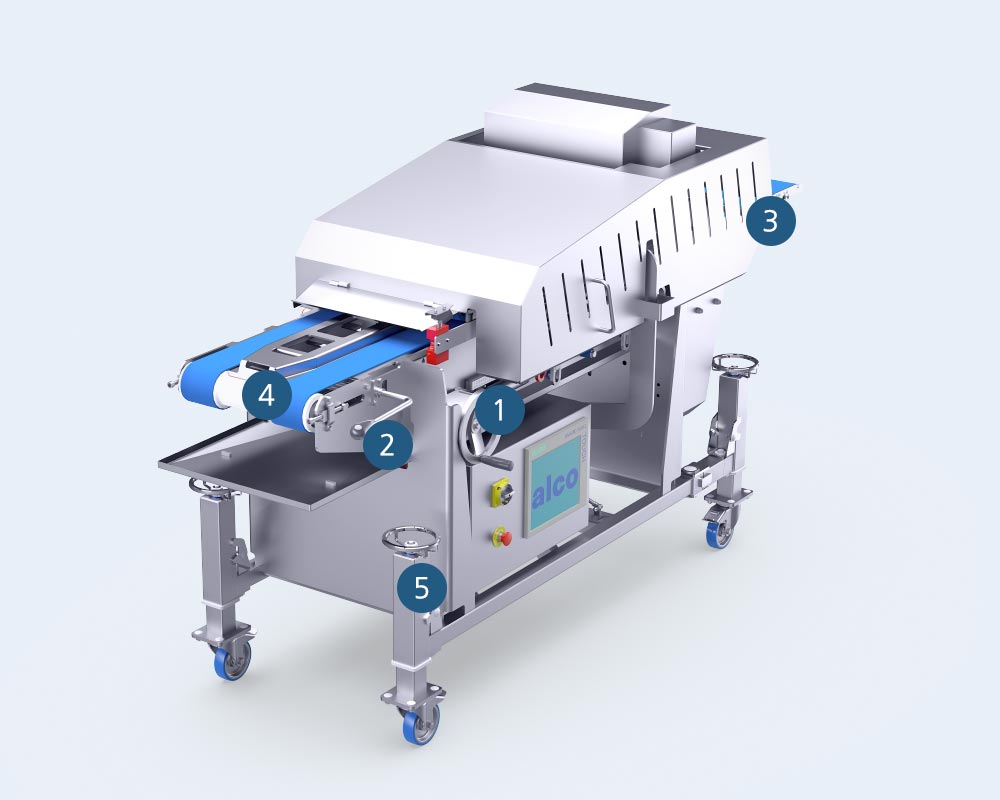 Our Cordon-Bleu-Slicer
1: Belt adjustment
is used to fine-tune the cutting height. Height adjustment of the upper belt by means of a handwheel without the use of tools.
2: Manual clamping device
allows the conveyor belts to be changed and cleaned in no time without any tools.
3: Outlet hold-down belt
Optimal product transfer to the subsequent equipment.
Optional
4: Special straps
Straps with special profiling that are adjusted for special requirements.
5: Spindle height adjustment
Machine height adjustment by means of a handwheel without the use of tools.
Conveyor technology
Even in front of and behind our cordon bleu cutter, you can count on our reliable technology. Our conveyor technology ensures optimal line integration and convenient filling. From different conveyor belts for all requirements to spiral conveyors and lifting and tilting devices to special solutions made just for you, we've got the right accessories for your food processing machines.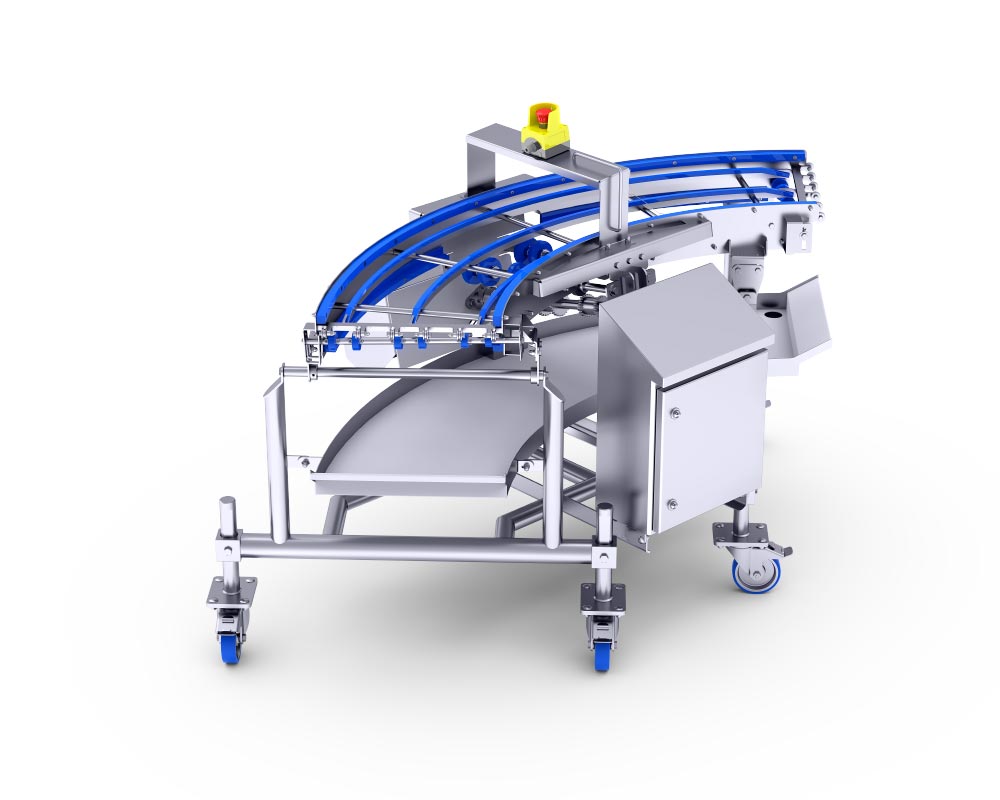 Got any questions? We'd be happy to personally advise you!
You can get more information on the cordon bleu cutter and our food processing machines right from our team. We'd be happy to help you out in making plans, a purchase decision, and maintenance arrangements for your machine.