|
JBT and alco tread common paths
As of July 1, 2022, Alco-food-machines GmbH & Co. KG and JBT Corporation (NYSE: JBT) will be going common ways. As combined companies, we are pleased to be able to offer a strong, long-term commitment to food processing in the future. JBT has been a leading global provider of technology solutions to high-value segments of the food and beverage industry for decades. For us, as the responsible of alco, the affiliation with JBT was the next reasonable step to be able to act even more dynamically and customer-oriented on the regional as well as on the global markets of the food processing industry.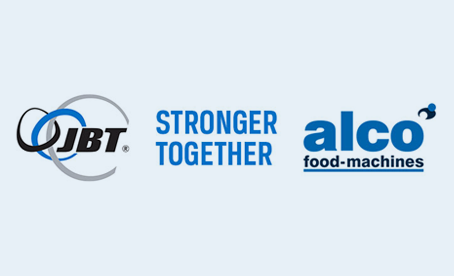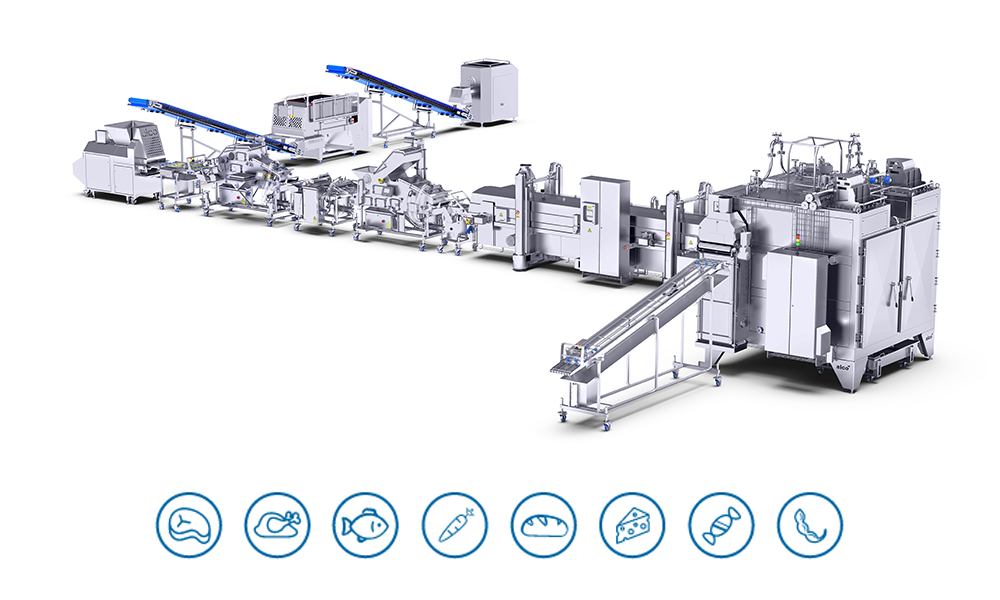 "The acquisition of alco complements and expands our product offering in further processing, in particular, expanding our offering in convenience meal lines as well as alternative and plant-based protein technology," said Bob Petrie, EVP and President, Protein.
Headquartered in Chicago, Illinois, JBT Corporation employs approximately 6,800 people and has sales, service, manufacturing and procurement operations in more than 25 countries with annual sales of approximately $1.9 billion.
We expect this combination to offer many advantages for our customers and distributors, including but not limited to:
A stronger worldwide sales and service network to better support customer needs.
Our combined technologies build a very strong customer value and unique offering.
Future innovation and technology enhancements in both Alco's and JBT's equipment and service offerings, based on the know-how and experiences of two companies that puts our customers first, as we continue to invest in solving our customers' biggest challenges.
The management of JBT Corporation in Europe and Germany, as well as the management of alco are looking forward to a successful joint future, with excellent prospects and opportunities in the national and international markets of the food industry.
"JBT has always been viewed as a leader in food processing, and its approach to preserving the alco brand and continuing the family legacy of technology and service was of the utmost importance in finding the right partner to acquire the business," said Isabelle Kleine-Ausberg. "We are excited about the possibilities in the next phase of growth for alco," added Thomas Kleine-Ausberg.
There are many exciting possibilities for our future, and we look forward to pursuing these opportunities with our customers, JBT Corporation and our distribution partners in the weeks and months ahead.
The alco brand will continue to operate, we are at the same locations, and with the same personnel. We are committed to staying close to our customers, serving you with sincere dedication, personal relationships, and timely responses, just as before.
Please contact us with any questions or comments.
We thank you for your business and support. We are excited about continuing working with you as the new JBT/alco team – growing stronger together.