|
alco successful at AGROPRODMASH 2021
After a long forced break, alco was finally represented again this year with interesting news at the AGROPRODMASH. The five-day international trade fair for machines, technologies and raw materials for the food industry was also a successful and exciting trade show for alco as well as an ideal opportunity to meet known and new business partners and interested parties.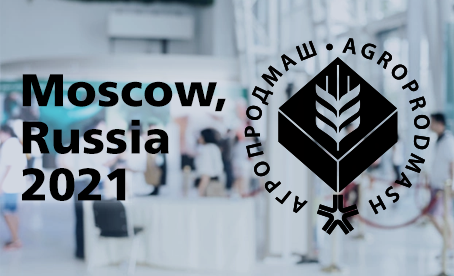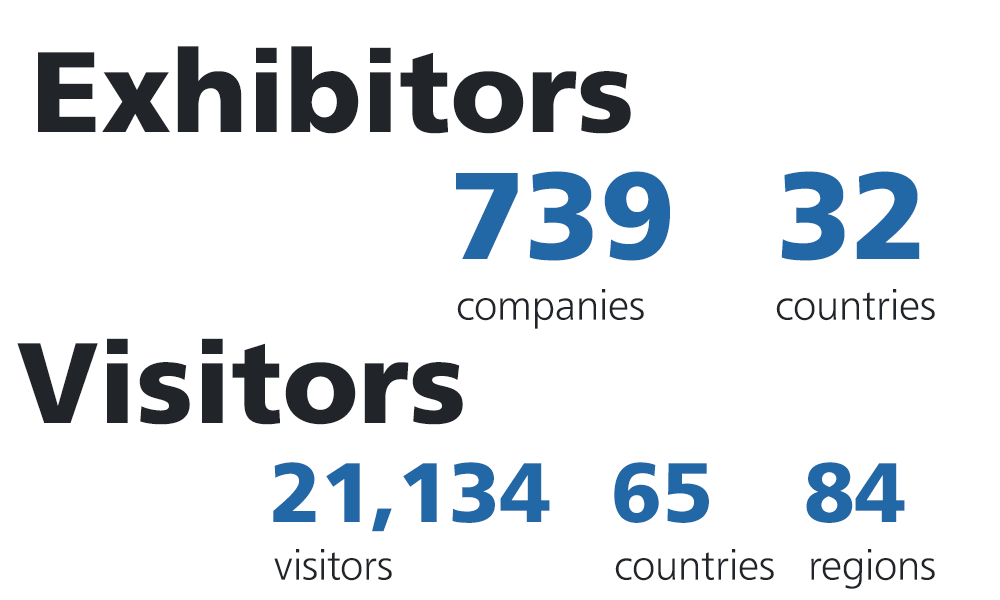 Over 21,000 visitors from more than 60 countries and over 700 exhibitors from over 30 countries underscore the international character as well as the scope of this year's AGROPRODMASH. Forward-looking ideas and exciting innovations created a lively atmosphere in the hallways and at the booths.
In the "German Pavilion", alco presented itself strongly, side by side with its competitors, and offered an overview of its core competencies in the convenience industry. alco used its booth "FC120" to offer visitors a variety of insights into its extensive range of solutions for the food industry. In addition to good discussions and business deals, alco also used AGROPRODMASH 2021 to present proven machines for food processing, such as the forming machine and also the coating technology.
The alco forming machine AFM is used to form and accurately portion a wide variety of products using a forming plate system. The high-pressure forming machine delivers decisive competitive advantages via the individually designable forming plates, which can be exchanged quickly and, above all, economically. Dinosaur or Halloween nuggets can therefore be produced just as easily and quickly as classic chicken nuggets in their tried-and-tested form. Another performance feature of the enhanced forming machine: the product mass is now formed and portioned faster than ever. The team of experts at alco has succeeded in increasing the forming process by 30%, thus having a direct impact on the cost efficiency of the process.
The latest coating technology optimized in terms of sustainability and profitability was also a frequently addressed topic at this year's AGROPRODMASH. Scalable results, increased output volume and improved profitability are now synonymous with alco's flouring, wet and dry breading equipment and dipper. The gentle and sophisticated technology of the alco machines promises to process vegan alternatives and conventional products such as meat or poultry to the customer's specifications.
The highly relevant key topics of the industry will also continue to play an important role: Increases in efficiency of entire process chains, digitalization and, of course, the processing of plant-based food, are and will be decisive in the future at alco with regard to further developments and innovations. With the continuous improvement of machines and processes, sustainable process improvements and performance increases can be achieved in food production. Specialist personnel in the production process are relieved, resources are saved and food waste is reduced.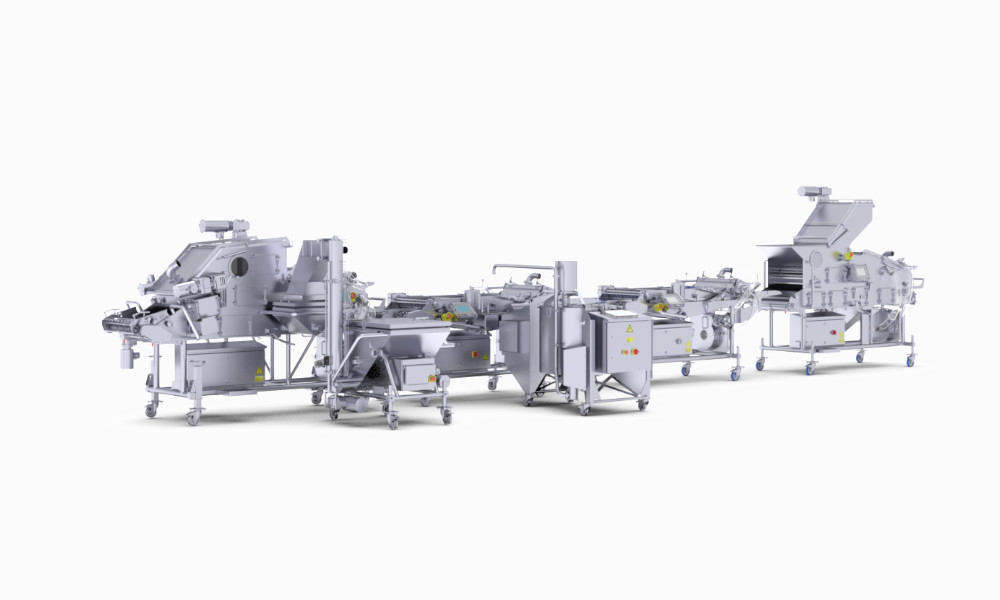 Preduster, battering machine, dipper and breading machine of the coating technology from alco. In addition, corresponding accessories for optimized process automation.